PAS, the Personal Agility System:
Double your professional impact in 8 weeks
An online workshop for coaches, consultants, project leaders and service providers.

How do you know if this workshop is for you? Would you like to…
Make commitments to stakeholders that you can keep?
Achieve your desired outcomes, faster?
Have confidence when you need to say 'No'?
Coach colleagues and staff to be more effective?
This course is ideal for you if: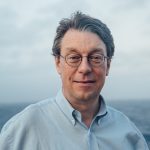 You need better alignment and commitment among stakeholders.
You suffer constantly changing scope and conflicting priorities.
Your timelines shift and interruptions are frequent.
You work with remote customers and suppliers.
You lose a lot of time on inefficiency, like between Agile and traditional entities.
This online workshop gets you off the hamster wheel and into the driver's seat! You stop wasting time on things that bring no value to focus on things that do!
Life is an ocean. You're the boat! Master the stormy seas of change to reach your goals."
Course Times:
Every Wednesday for 8 weeks at 17:00-18:30 Central European Time
starting on May 3, 2017
Location: On the Internet. A zoom.us client is required.
Bookings are closed for this event.
All packages come with a 15-day money back guarantee! If you are not happy with the course, you can get a full refund up to 15 days after the beginning of your course.
Personal Agility is a simple visual framework for organizing yourself that helps you figure out and focus on what really matters. Unlike other approaches, the primary goals are for you to be effective, and for you, your family and your stakeholders to be happy with what you have accomplished!

The Personal Agility System teaches to you to apply Personal Agility to be more effective at work. You get good at doing what matters for you and your stakeholders. You can set and hold a course towards your desired outcomes to fulfill your commitments. You can benefit from trustful and effective relationships with your customers, suppliers and stakeholders. And you'll enjoy more fun and purpose in your work!
As a long-time Scrum Alliance Certified Scrum Trainer, Peter Stevens is a recognized Agile expert who has trained over 2'000 people to transform their world of work for the better. He is the inventor of Personal Agility(tm) and co-author of Personal Agility: Doing More That Matters.
By the end of this program you will:
Do more of what matters for you and your stakeholders
Recognize the forces driving your life or project so that you can do something about them
Have visual tools to guide you to your goals
Have more impact through your efforts.
Achieve better outcomes, faster
With your colleagues, customers and stakeholders, you will communicate more effectively to:
Build trustful and effective relationships
Set and fulfill realistic expectations
Establish alignment
Improve how you are perceived by your colleagues and stakeholders
Continue improving your organization
Last but not least, you'll have your own life better under control and enjoy more fun and purpose in your work!
This workshop is led by Peter Stevens. Every week there is a live training session of approximately 90 minutes. Sessions are recorded so you can review them at a later time if desired. Expect about 2 hours of homework (or "officework") each week. You become member of a private, online support group where you can submit for homework for review, and discuss challenges and solutions with you trainer and fellow participants.

In this program you can get access to:
Eight structured, interactive, online training sessions led by Peter Stevens, inventor of Personal Agility.
Practical homework assignments every week to start solving real problems immediately.
Access to our private Personal Agility System community forum for mutual support.
Feedback on your progress from the instructor and fellow participants on your progress.
Access to our Personal Agility Workshop electronic repository of videos (including all classes), templates, tools, and quick reference cards.
Lifetime access to the alumnus/alumnae support group and electronic repository.
Right to participate in any publicly scheduled edition of this workshop.
VIP ticket to ScrumDay Portugal 2017 including the private Personal Agility Retreat and Dinner with Peter Stevens.
In addition, you can also get:
Coaching session with Peter Stevens.
Recognition as practitioner of Personal Agility.
Sponsorship opportunities
Part one: Get your own act together
Manage your week for maximum impact.
Achieve alignment with your first stakeholder.
Identify priorities, set priorities, and make them stick.
Identify potential to get even better at getting things done.
Part two: Apply Personal Agility at Scale
Improve communication to define achievable results.
Coach a colleague to be more effective.
Achieve alignment among multiple stakeholders.
Manage remote relationships effectively.
 
Bronze
Silver
Gold
Platinum
Your goal
Double your productivity in 8 weeks
Your added benefit
Validate the workshop before recommending it to other people
Contribute to the development of Personal Agility
Recognition as a supporter of the Personal Agility framework
Recognition as a sponsor of the Personal Agility framework
Live training with Peter Stevens
Yes
Yes
Yes
Yes
Access to class forum and electronic materials
Yes
Yes
Yes
Yes
Lifetime access to alumnus forum and electronic materials
Yes
Yes
Yes
Right to retake the workshop any time it is publically offered
Yes
Yes
Yes
Recognition for your support
Yes
Yes
Recognition for Sponsorship
Yes
One Hour of 1:1 Coaching with Peter Stevens
Yes
Autographed copy of Personal Agility: Do More that Matters
Yes
Yes
Yes
Yes
Certification/Recognition as Personal Agility Practitioner Valid 2 years
CHF 200
CHF 200
CHF 200
Yes
VIP Ticket to ScrumDay Portugal including dinner with Peter Stevens
Yes
Yes
Yes
Yes
Price
CHF 195
CHF 495
CHF 995
CHF 1'995
All packages come with a 15-day money back guarantee! If you are not happy with the course, you can get a full refund up to 15 days after the beginning of your course.
Prices exclude VAT, if applicable.