The workshop is intended for executives, their direct reports, as well as employees, partners and suppliers from key planning, approval, and funding functions. Participation is for individuals and for entire business units.
Agile Hardware Development represents the competitive way to run your business today
Scrum for Full Scale Manufacturing is an Agile discipline that combines Scrum with modular architecture and Lean/XP practices. This framework enables those who work with hardware to enjoy the same benefits that agile software Teams have enjoyed for decades. This course builds on the core practices presented in the Scrum in Hardware guide.
How do you know if this workshop is for you? Would you like...
Increased flexibility
Increased speed to market
Higher reliability
Reduced business risk
Lower cost of change
This course is ideal if you need:
to improve compliance transparency, operating result and return on sales by leading or operating inside an agile hardware organization
domain-specific skills required to reduce delivery risk and improve commercial success and engagement
to address challenges in design, engineering, production, engineering, test, procurement, finance, and marketing across each development milestone and approval gate
The course is intended for executives, their direct reports, as well as employees, partners and suppliers from key planning, approval, and funding functions. Participation is for individuals and for entire business units.
Our course is appropriate for all levels of business agility skills and there are no prerequisites for attending. A Certified Scrum Master course is recommended.
What you get
In this program you get access to:
Two-day face-to-face training with Joe Justice and Peter Stevens, Certified Scrum Trainers®
Participant's handbook in printed and electronic form with content and exercises
Access to repository of course materials, templates, checklists, guides & useful information
16 SEUs/PDUs
Lunches and breaks
Certification and Test Fees
Recommendation to the Agile Business Institute to take the Agile Hardware Professional test (if you are present in body and mind for the entire class)
Certificate of attendance
Book with confidence!
All course dates are guaranteed!

Our focus is currently on private training.
Contact us here
, to find out about Training and Coaching for your organization.
Select the package which meets your needs
 
No-Frills
Standard Economy
Description
Lowest Price, No changes, no refunds
Booking Flexibility
Cancellation allowed
No
Up to 15 days before the workshop, full refund*
Change of participant allowed
No
up to 3 days before workshop, no charge
Postponement to a later date allowed
No
Up to 15 days before the workshop, subject to availability, no charge*
Certification and Test Fees
Included
Included
Printed Course Book
Yes, Full Color
Yes, Full Color
Electronic Course Materials
Yes
Yes
Lunch provided at the Venue
Yes
Yes
Advance Purchase Required
2 months/1 month
1 day
Payment terms
15 days
30 days
Payment with Purchase Order
No
Service Charge Applies
Electronic access to all course materials
Yes
Yes
Discounts Apply
No
Yes
Train The Team Discounts
No
Yes
Price (per person, excluding VAT)
CHF 2'050.-- (book at least 2 months in advance)
CHF 2'350.-- (book at least 1 month in advance)
CHF 2'650.--
Discounts may apply to Standard Economy tickets. To qualify for a discounted price, on time payment by the date stated in the invoice is required.
Discounts on two-day classes and workshops
We grant discounts of CHF 400 to Students, Unemployed, swissICT members, participants paying with their own money, and Mentoring group members on all tickets except "No Frills". We also grant "Train the Team" discounts on Standard Economy Packages, depending on the number of people booked and invoiced together:
3 to 6 people: CHF 400.-- per person
7 to 9 people: CHF 500.-- per person
10 or more people: CHF 600.-- per person
To qualify for a train-the-team discount, all participants must be booked at the same time. If after your initial booking, you wish to book additional participants to the same class, the same discount will be applied as for your initial booking.
* Note: Cancellation is not allowed and postponement is limited if a train the team discount was applied.
In general, if multiple discounts would apply, only the most beneficial discount will be applied.
Your benefits
After this workshop you and your attendees will be able to...
make business commitments that are responsible and likely to be achieved
manage, iterate, and deliver their commitment with the least overhead
decide which types of executive intervention and timing they must request to have the most positive business impact for the least effort
Your intended team consists of two prominent international figures of the Agile world: Joe Justice, Agile Business authority, and Peter Stevens, Swiss Agile pioneer.
Joe Justice has worked in Tesla, Toyota, Ford, Boeing, Lockheed Martin, Bosch, Saab, MAN, the US Air Force, the Australian Army, and their suppliers, among others. He also worked in the technology giants HP, Microsoft, Google, Amazon, Cisco, and their partners. He has been referenced in the Harvard Business Review, CNN Money, Forbes, The Asahi Shimbun and Nikkei in Japan, and mainstream financial news coverage globally.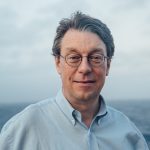 Peter Stevens has coached senior executives, business founders, and all levels of management in companies ranging from Startups to 200-year-old institutions. His teaching has inspired thousands to become more agile in Switzerland, Europe, India, and Asia. Founder of the Personal Agility Institute and the World Agility Forum, he is the author of two books on Agility, Ten Agile Contracts: Creating The Right Relationship Between Sourcing and Development, and Personal Agility: Hope For The Overworked.
The course includes topics specific to:
injection molding
small and large electronics
aerospace
automotive
petrochemicals
infrastructure
plant design
supplier management and procurement
compliance reviews
test lab management
design team acceleration
production engineering enhancement
and all key deliverables of a high speed, compliant and predictable agile hardware organization
Topics will be tailored to the class attendees.

What do recent participants say about Peter Stevens?
Participants are enthusiastic! Net Promoter Score from October 2013 to April 2014: +63%! (Read more about my commitment to top quality courses!). Here's a selection of recent comments:
Experienced trainer, well-working course, good food for thought¨ -- Roland Lüthi in Zürich, August 2018
I thought the class size, room and hotel worked really well. Along with the materials I feel like I received value for money all things considered. -- Richard Kearney in Zürich, July 2018
It was an amazing class. I learn a lot about scrum. -- Meera Kaneswaran in Zürich, June 2018
Thanks peter ! You are a great mentor, I wish to connect with you in future. -- Rahul Rajpal in Delhi, April 2018
Great organizing and outstanding expert. -- Naveen Shekar in Bangalore, April 2018
Thanks for a great 3 days - money and time well spent! -- participant in Zurich, March 2018
Thank you for these amazing three days. -- Stefan Steiner in Zurich, March 2018
I learned A LOT in these three intense days! It was well organized and the program was very diversified. I found the exchanges with the pairing partner very helpful for the learning process. Thank you, Peter! -- participant in Bern, January 2018
I enjoyed the course and feel its time well invested.-- participant in Zürich, February 2018