Achieve more of what matters
Do you want to achieve more of what matters to you?
Do you want to increase alignment with your team?
Do you want to be less driven by urgencies?
Learn about the Personal Agility System
Improve productivity and efficiency within your team
Scrum is a powerful framework, which can help you to increase the outcome & output of your team
No Events
March
04 – 06 Certified Scrum Product Owner – 3 days [200304-CPO]
Wed, 09:00 - 17:30
Daycrunch Glattbrugg, Cherstrasse 4
Learn more about the course and find other scheduled dates!
Jumpstart your transformation or reboot your transformation!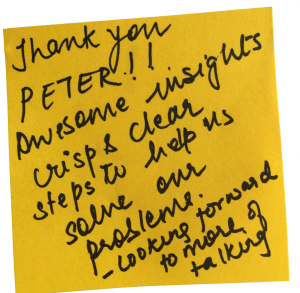 High alignment between leadership and operational staff
Practical solutions for the most pressing issues
A motivated leadership team ready to address your challenges
A motivated operational team that supports the change.
Start your agile journey here!
We offer you a variety of tools, with which you can learn and start to apply Agile idea all by yourself!

Learn to Fly Over the Bar: Scrum Ambassadors Group!
Online Mentoring with optional co-training for aspiring CST's!
The Scrum Alliance does not recruit trainers – you strive to become one! I will help you on your voyage. I will accept you into the program if you meet the criteria published on this page. During your voyage, I will give you honest and clear feedback about your progress. As soon as I believe you can "safely fly the airplane," I will recommend you to the Scrum Alliance.