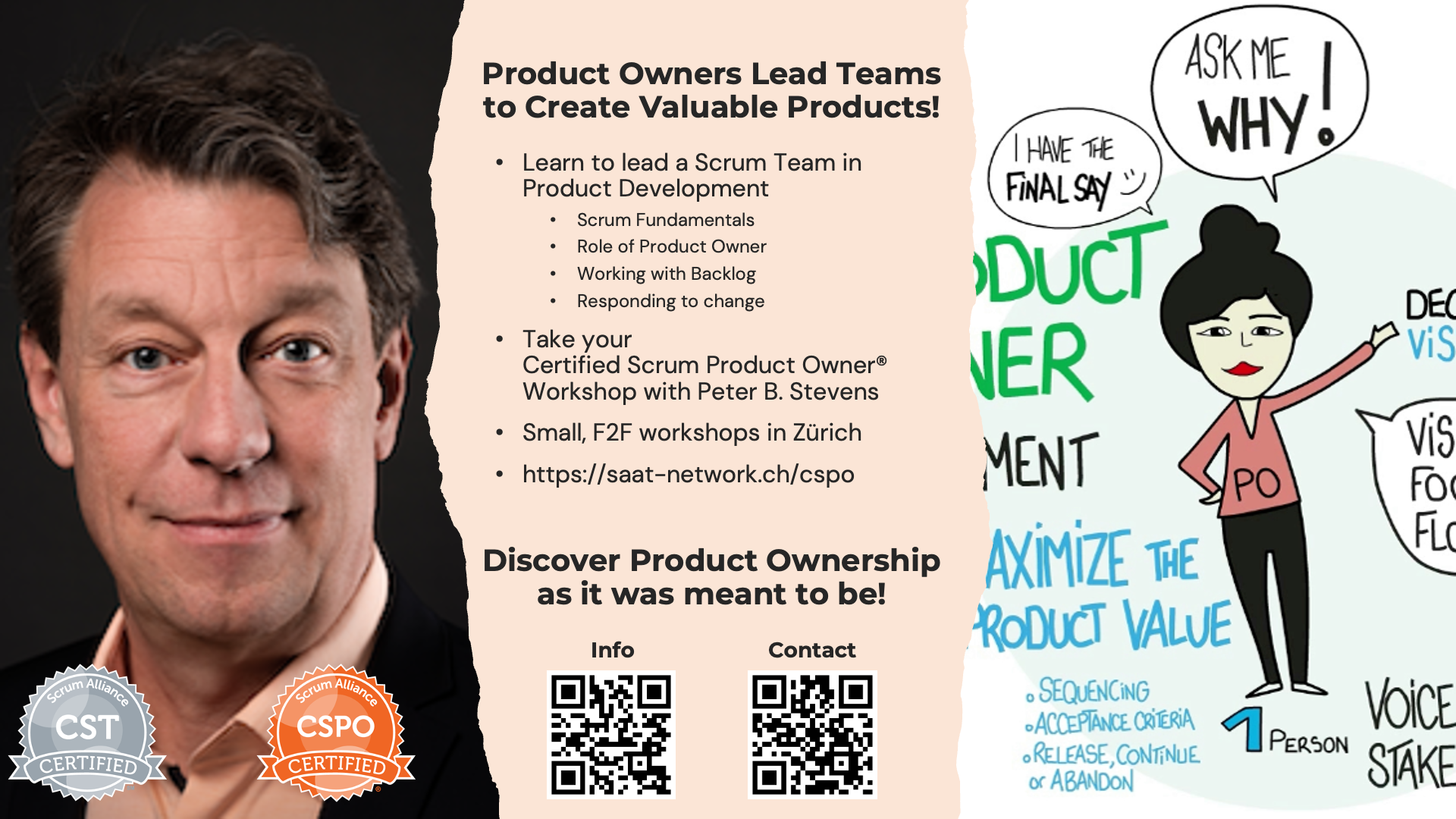 Certified Scrum Product Owner | Face-2-Face | English | Dec 05-06, 2023
05-12-2023
Certified Scrum Master | Face-2-Face | English | Jul 06-07, 2023
06-07-2023
Date/Time
Date(s) - May 22, 2023 -
May 23, 2023
08:45 - 17:30
Course Code: 230522-CS2
Location
Futureworks
Learn the Why's behind the How's with Peter B. Stevens !
Your Mission, should you decide to accept…
As a Scrum Master, you are accountable for your team's effectiveness. You do this by helping your developers, product owner, and organization to work and collaborate more effectively, and by ensuring that impediments to progress and recognized and quickly dealt with promptly.
Discover Scrum by Doing Scrum with International Master of Scrum Peter B. Stevens, author of Personal Agility: Unlocking Purpose, Alignment and Transformation, Ten Agile Contracts, and Extreme Manufacturing, Explained.
A unique, pragmatic and hands-on-approach. Guaranteed to run!
Participants
Please fill in all information for the participants, who will join the course. If you don't know participants yet, please enter tbd for all fields.
Bookings are closed for this event.