Certified Scrum Product Owner | Face-2-Face | English | 230413-CP2
13-04-2023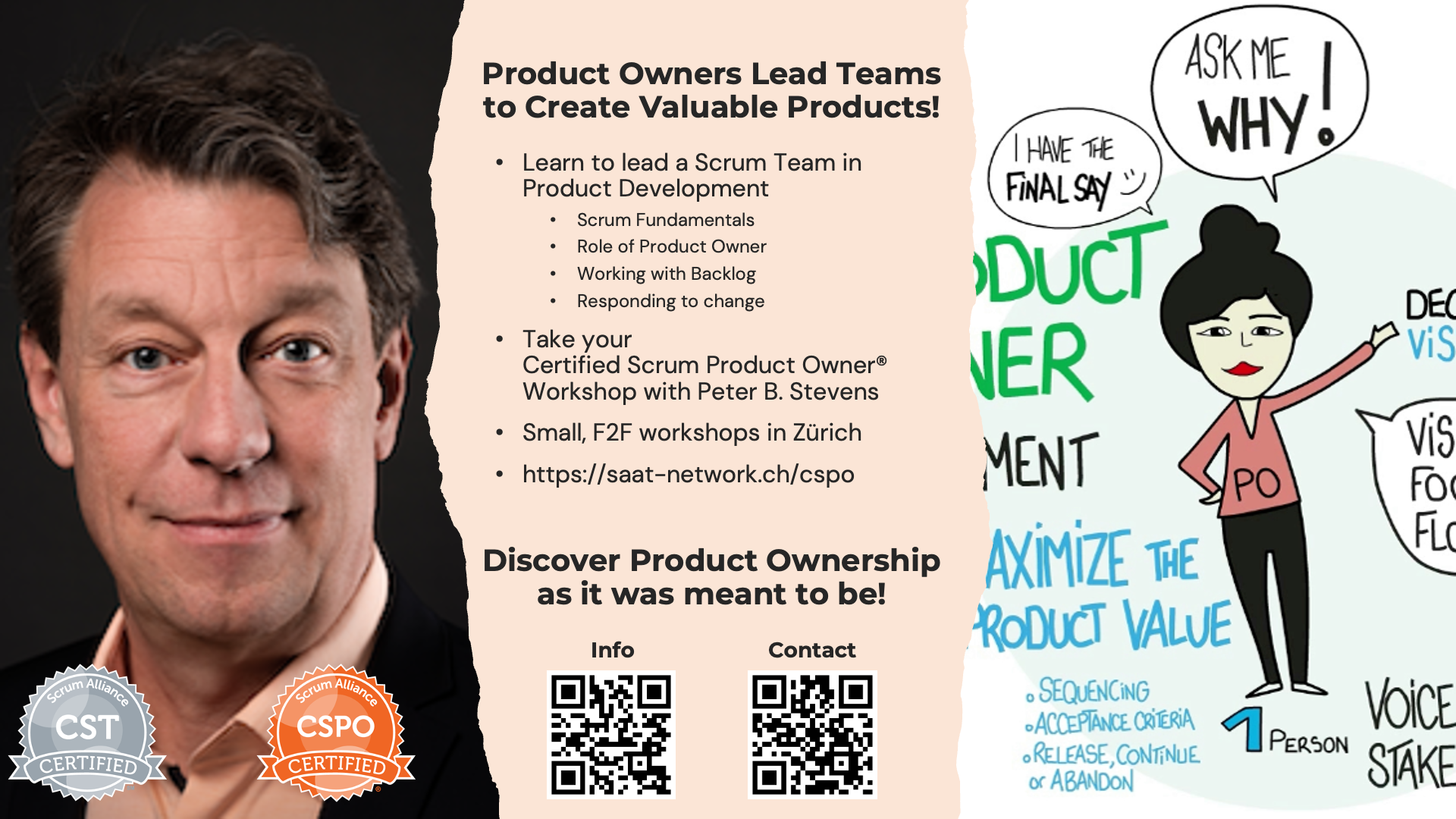 Certified Scrum Product Owner | Face-2-Face | English | Aug 24-25, 2023
24-08-2023
Date/Time
Date(s) - June 29, 2023 -
June 30, 2023
08:45 - 17:30
Course Code: 230629-CP2
Location
Futureworks
If you want to develop a new product, work with an external software vendor, Learn how to lead a product team, improve your processes with Scrum, or understand your role as a Product Owner, this course is for you!
Discover the secrets of working in a Scrum Team as Product Owner with Peter B. Stevens, internationally recognized master of Scrum.
Booking in advance? Check out the daily special price for discounted tickets!
Participants
Please fill in all information for the participants, who will join the course. If you don't know participants yet, please enter tbd for all fields.
Bookings are closed for this event.