Certified Scrum Product Owner Training: Leading Innovation From Idea to Done

Create great products with your Scrum Team!
For Product Owners, Product Managers, Business Analysts, Project and Program Managers, Consultants, Scrum Masters and Agile Coaches

How do you know if this workshop is for you? Would you like to…
Fulfill your product and schedule commitments?
Convert your project to Scrum or Agile?
Achieve higher team performance, happier stakeholders, and more engaged staff?
Transition from a Business Analyst or Project Manager role?
Understand or fulfill the duties and responsibilities of the Product Owner role?
This course is ideal for you if:
Poor requirements make it hard to get things done
You and your and team are juggling too many projects
You are not sure what the customer really wants
Your timelines shift and interruptions are frequent
Your team is complaining about the User Stories and/or the Product Backlog
You are not getting the quality or the performance you want from your Agile team
You'd like work to be more fun
What this workshop is and is not
This workshop…
Is a three-day interactive, face-to-face workshop about creating great products
Is taught by Peter Stevens, an active Product Owner
Is not a repeat of the Scrum Master class (though it may refresh you on the basics if you need it)
Does not put you through "death by PowerPoint"
Note: after March 12, 2020, this will be offered as a two-day workshop. See the new course description for details.
Free gifts: Help convincing your Stakeholders
Do you need help convincing your boss or manager to fund this course? Just leave your information below and we send you an email template that you can customize and use to make your case!
Are you unemployed? Just leave your information below and we send you an email template that you can customize and use to make your case!
Get our free whitepaper on creating a high performance organization!
What you get
In this program you get access to:
Three days of face-to-face training with Peter Stevens, Certified Scrum Trainer®
Participant's handbook in printed and electronic form with content and exercises
Access to repository of course materials, templates, checklists, guides & useful information
23 SEUs/PDUs (after March 12, 2020: 15 SEUs/PDUs)
2 year membership in the Scrum Alliance
Recommendation for Certification as a Scrum Product Owner (if you meet the conditions)
A personalized list of discussion points for improving your project or organization
Certificate of attendance
Lunches and breaks
Book with confidence!
All course dates are guaranteed!

OUR NEXT THREE-DAY WORKSHOPS
 
Date
 
Booking
Certified Scrum Product Owner – 3 days [200304-CPO]
 
March 04, 2020 -
March 06, 2020, 09:00 - 17:30
 
Book this workshop now
OUR NEXT TWO-DAY WORKSHOPS
 
Date
 
Booking
Certified Scrum Product Owner – 2 days [200604-CP2]
 
June 04, 2020 -
June 05, 2020, 09:00 - 17:30
 
Book this workshop now
OUR NEXT ADVANCED WORKSHOPS
 
Date
 
Booking
Product Owner Advanced Master Class [200428-CPA]
 
April 28, 2020 -
April 29, 2020, 09:00 - 17:30
 
Book this workshop now
Select the package which meets your needs
 
No-Frills
Standard Economy
Description
Lowest Price, No changes, no refunds
Booking Flexibility
Cancellation allowed
No
Up to 15 days before the workshop, full refund*
Change of participant allowed
No
up to 3 days before workshop, no charge
Postponement to a later date allowed
No
Up to 15 days before the workshop, subject to availability, no charge*
Scrum Alliance Membership, Certification and Test Fees
Included
Included
Printed Course Book
Yes, Full Color
Yes, Full Color
Electronic Course Materials
Yes
Yes
Lunch provided at the Venue
Yes
Yes
Advance Purchase Required
2 months/1 month
1 day
Payment terms
15 days
30 days
Payment with Purchase Order
No
Service Charge Applies
Electronic access to all course materials
Yes
Yes
Discounts Apply
No
Yes
Train The Team Discounts
No
Yes
Price (per person, excluding VAT)
CHF 2'395.– (book at least 2 months in advance)
CHF 2'895.– (book at least 1 month in advance)
CHF 3'295.–
These prices, discounts and packages apply for courses in Switzerland. Courses elsewhere have different prices and packages. See the individual registration pages for details.
Discounts may apply to Standard Economy tickets. To qualify for a discounted price, on time payment by the date stated in the invoice is required.
Discounts on three-day classes and workshops
We grant discounts of CHF 590 to Students, Unemployed, swissICT members, participants paying with their own money, and Mentoring group members on all tickets except "No Frills".
We also grant "Train the Team" discounts on Standard Economy Packages, depending on the number of people booked and invoiced together:
3 to 6 people: CHF 590.– per person
7 to 9 people: CHF 740.– per person
10 or more people: CHF 900.– per person
To qualify for a train-the-team discount, all participants must be booked at the same time. If after your initial booking, you wish to book additional participants to the same class, the same discount will be applied as for your initial booking.
* Note: Cancellation is not allowed and postponement is limited if a train the team discount was applied.
In general, if multiple discounts would apply, only the most beneficial discount will be applied.
By the end of this program you will be able to:
Infuse new energy and new ideas into your Scrum project!
Recognize and address systemic obstacles to achieving your goals
Lead your team as product owner through every step of the development process, "from idea to done"
Validate with your customers and stakeholders that you are building the right product
Collaborate effectively with your team
Create user stories and prioritize the Product Backlog effectively
Predict when your product will be ready
Deliver Value frequently and reliably to your stakeholders
Serve as a Product Owner in your team
Qualify for Certification as a Scrum Alliance Certified Scrum Product Owner®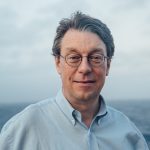 "I have coached Product Owners, business founders, and all levels of management, from executives to team leaders and department heads. As entrepreneur and Product Owner for my own products, I have worked with offshore, distributed teams since 2012. I understand from first-hand experience what it means to be a product owner and how to be a good one. My goal is to share this experience with you!"

As a long-time Scrum Alliance Certified Scrum Trainer, Peter Stevens is a recognized Agile expert who has trained over 2'000 people to transform their world of work for the better. He is the inventor of Personal Agility(tm) and co-author of Personal Agility: Doing More That Matters.

 
This course satisfies the 2017 update of the Scrum Alliance CSPO Learning Objectives:
Scrum Foundations
The Role of the Product Owner
Purpose and Strategy
Understanding Customers and Users
Testing Product Assumptions
Working with the Product Backlog
Each course is defined dynamically according to the your needs and those of your fellow participants. Here is a typical program:
Day 1 – Scrum Foundations and The Product Owner
What does it mean to be Agile and why would you want to be Agile?
What are the core principles of Scrum?
How to work together effectively?
What does a Product Owner do?
What does a Product Owner not do?
What are the qualities of a good Product Owner?
How to monitor progress?
What happens when?
How to manage requirements in Scrum?
How to get stakeholders to agree on priorities?
Day 2 – The Product Owner and the Organization
How is a project different than a product?
What is slowing down your project?
How to get a team to self-organize?
How do you work with customers and stakeholders?
How does the Product Owner fit into the organization?
How to react to change and tight deadlines?
How does the P-O impact performance?
Day 3 – From the Idea to the (Minimum Viable) Product
How do you craft and validate a vision?
When is something (really) done?
Which features must be present?
Which MVP will we build?
How do you create a product backlog from a vision?
How to get the backlog ready for implementation?
Sprint! Create your MVP
What will you do when you get back to the office?
Nicht nur Scrum frontal lernen, sondern Scrum auch praktisch und nützlich erleben. Das bietet der Kurs von Peter an! — Ivana Tzschoppe, SBB, Zurich, May 12-14, 2014
What do recent participants say about this course?
Participants are enthusiastic! Net Promoter Score from October 2013 to April 2014: +63%! (Read more about my commitment to top quality courses!). Here's a selection of recent comments: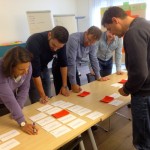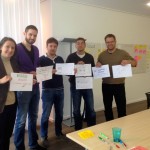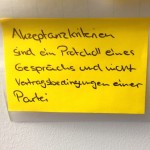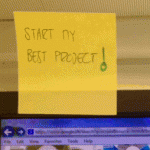 Experienced trainer, well-working course, good food for thought¨ — Roland Lüthi in Zürich, August 2018
I thought the class size, room and hotel worked really well. Along with the materials I feel like I received value for money all things considered. — Richard Kearney in Zürich, July 2018
It was an amazing class. I learn a lot about scrum. — Meera Kaneswaran in Zürich, June 2018
Thanks peter ! You are a great mentor, I wish to connect with you in future. — Rahul Rajpal in Delhi, April 2018
Great organizing and outstanding expert. — Naveen Shekar in Bangalore, April 2018
Thanks for a great 3 days – money and time well spent! — participant in Zurich, March 2018
Thank you for these amazing three days. — Stefan Steiner in Zurich, March 2018
I learned A LOT in these three intense days! It was well organized and the program was very diversified. I found the exchanges with the pairing partner very helpful for the learning process. Thank you, Peter! — participant in Bern, January 2018
I enjoyed the course and feel its time well invested.— participant in Zürich, February 2018