Date/Time
Date(s) - February 18, 2019 -
February 19, 2019
09:00 - 17:00
Course Code: 190218-CSM
Location
Sale Hrubieszowska
Why choose this workshop?
Two trainers (together we have over 20 years of first-hand experience in implementing and improving the implementation of Scrum)
International experience (Scrum experience from Poland, Switzerland, England, Germany, Denmark, Portugal and Italy)
Agile from the manager's perspective (during the workshop we will focus on explaining agility and Scrum to managers)
Very little lecture, a lot of interactive work focused on the exchange of experiences
We focus on the practical side of agility. After our training you will not only be able to pass the Certified Scrum Master exam, but above all you will have learned how to implement Scrum successfully in your team and company.
Training description
This Certified Scrum Master training is an intensive, two-day workshop on the use of the Scrum framework. You will learn about the power of Scrum and how to use it to increase the efficiency of teams and projects.
Two days of practice, exercises, exchange of experiences with two experts with over 20 years of experience in using agile methods.
Target audience
The training is intended for people working as:
Product Owners
Product Managers
Project Managers
Scrum Masters
Members of development teams
Outcome of the training
After this workshop you will be able to:
Apply Scrum in your team and project
Effectively facilitate retrospectives
Communicate the principles of agility in your company
Know what successful Scrum implementation depends on (for example in your company)
Coach the PO
Coach a team of developers to perform better in their work
Your trainers
Peter Stevens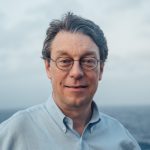 Certified Scrum Trainer living in Zurich and working with clients from all over the world (Portugal, Switzerland, Germany, India, Vietnam, Italy). Peter supports agile work organization for start-ups and conducts agile transformations for medium-sized companies. He has trained thousands of people in Scrum, agile mindset and related topics. He is currently focusing on completing his book on how to apply Scrum principles in everyday life to achieve exceptional results: "My Personal Agility: How to do more that matters".
Maciej Sowiński
Agile Coach working with agile methods since 2010, and active as a trainer since 2015. He has been working for corporations, state treasury companies, startups and software houses in Poland, Germany, Denmark and England.
As a trainer, he has trained over 200 people on topics such as: Scrum, Kanban, agile management, agile leadership. He periodically gives talks and facilitates workshops at conferences and meetups in Europe and beyond.
Price & Registration
Please be aware, that this price is a special introductionary price from the "new kid in the town". This price applies only for this training!!
Early bird: 2000 PLN
Regular: 2500 PLN
Price includes:
Two-day training workshop
Teaching materials
The right to take the online test to obtain the Certified Scrum Master certification, including exam-fee
Two-year Scrum Alliance membership fee
Lunch, refreshments and drinks during training
Questions?
Contact Maciek directly via e-mail or phone:  +48 793 766 699.