Today I made my first jamboard to visualize the evaluation of last week's online CSM class. (Thank you again, Janani for introducing me to jamboard!)
Creating a card is easy. To make the "I like" group, I used the new card function, then copied the text from csv file and pasted in to the new card. Creating a card put it in almost the right place and left the create card widget open to create the next card.
The NPS section was easier: I created the first card for each score, then duplicated the cards as needed, then aligned them by hand. The only thing that was a lot of work was changing my mind about the colors.
It really does feel a lot like working with genuine sticky notes. You get that information radiator feel. Only drawback is that you can only perform operations on one card at a time.
I can really see using Jamboard for interactive activities in my class, for instance demonstrating and working with task boards, creating user stories, holding retrospectives…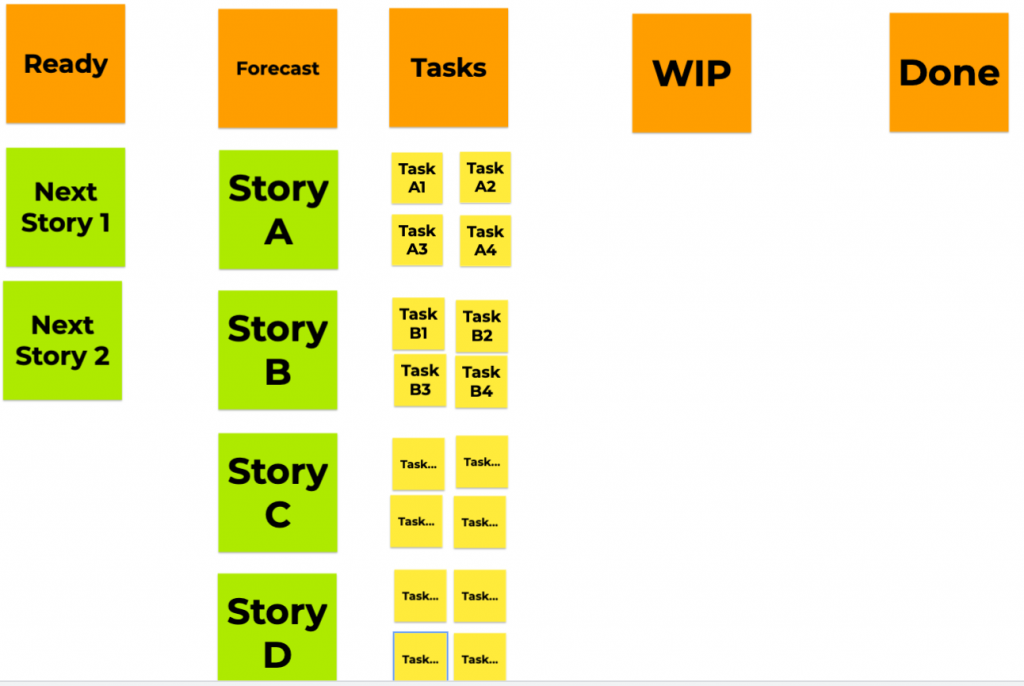 I hope the googledocs team continues to develop this to a maturity comparable to their other apps. I would love to be able to draw lines for swim lanes, paste multiple lines of text to create multiple cards, align and change colors on groups of cards, and even write on the back on the cards