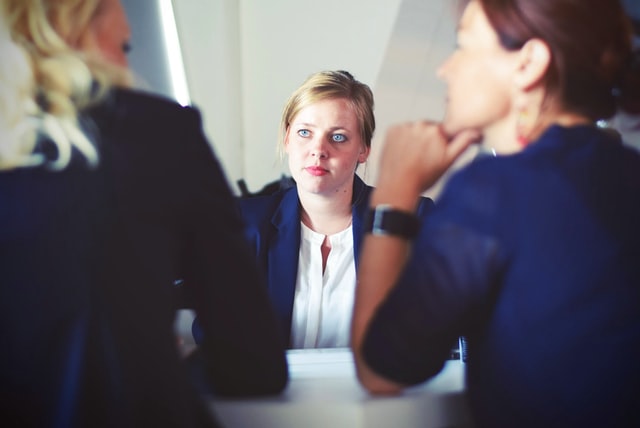 You lost your job, now what?
15-06-2021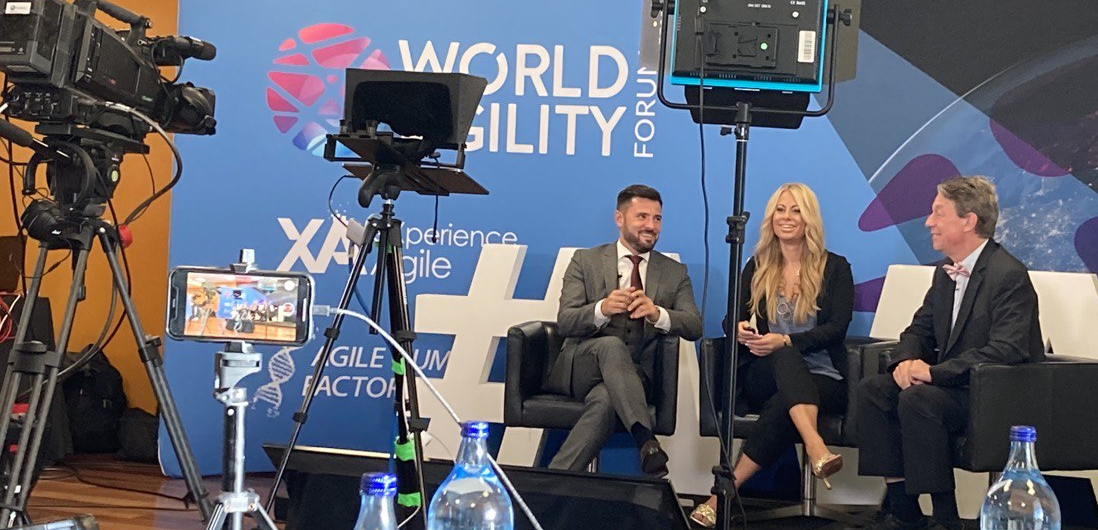 Beyond the Hero – Day 2 at the World Agility Forum
29-09-2021

Day one of the World Agility Forum (WAF) has been a day of rich learnings for anybody in business, leading a business or who wants to create a business. We were privileged to view the premiere of Araceli De Leon's documentary, The Agile of Agile, then listen to and interact with Aaron Bjork (Microsoft), Vivek Wadhwa ("From Incremental to Exponential") and Curtis Carlson (Siri, SRI International) as they discuss the why and the how of agile transformation.
The WAF was conceived both as a celebration of the successes of Agility and as an honest examination of the challenges of leading agile businesses. The WAF is clearly succeeding on both counts.
The caliber of the guests and the speakers was truly amazing this year. The first edition of the WAF was much more by the agile community for the agile community. Today, we are seeing leading thinkers from the business world, both on stage and in among the participants. Agility is about business as a whole and the topics of discussion included some of the largest organizations in the world. Businesses have faced and are facing huge challenges. Agility at all levels is how companies are meeting those challenges.
What are the driving forces on this transformation that you're seeing today?
We heard a lot of different stories today. We heard about the U.S. Military in Iraq. We heard about the Royal Ballet in Denmark. We heard from executives at Commerce Bank, a medium-sized bank in the American Midwest. And we heard from Microsoft, which used to be called an evil empire, but now has a completely different vibe.
It's hard to imagine a group of organizations that are more different in terms of their mission and their charter. At the same time, they all had a common theme: "What had worked for us in the past wasn't working anymore."
Fear was a driving motivator, this fear of death. In the case of the military, that is a very literal thing. For other organizations it meant commercial survival and how are they going to stay relevant? There was outside pressure driving them to change, which created the need to do things better. We saw this pattern repeated throughout the day.
Vivek Wadhwa's presented how exponential changes and convergence of technologies driving the world to change completely. If you are not riding the wave, you are "toast" — as in burnt toast – your business will not survive unless you adapt the new situations.
Where information technology is a play, you get exponential change. For instance, photovoltaic and battery technologies are decreasing in price by 28% per year (and has been so doing so for decades). Add computers and AI, and you get self-driving cars. Sequencing the human genome was a multi-billion-dollar project. Now a gene sequencing costs $400. Add in AI, and the mRNA based COVID vaccines were designed within 48 hours of receiving the samples!
What convergence will disrupt your industry? If you want to survive, you need to activate the intelligence across disciplines in your company and beyond.
All of this leads to the conclusion that we need more agility in our companies.
How can an executive carry that message back to their organization?
One thing we heard a lot about was culture. This isn't just about tools. It's not just about processes. Most companies focus on their processes, but this blinds them to potential innovation.
One of the big takeaways is that while you need to read all the books and that knowledge is important, there is more to agility than deploying one of the well-known frameworks. It's about bringing the right people together and then applying values and principles. In other words, the culture and the attitude are more important. More and more executives are coming to understand that having only Agile teams is not sufficient.
What does that mean for an executive?
Every executive I've worked with prefers to learn from other executives. The World Agility Forum is hugely valuable because it offers executives an opportunity to learn from and share with other executives who are applying agility in their organization.
The first thing they'll hear is that an Agile transformation is a whole-company affair. For instance, Commerce Bank trained their executives and three quarters of their staff in business agility. The executives themselves started introducing cadence to their own work. Every week they set tangible goals. Every week they review what they have gotten done. They limit their work in progress, just like their agile teams.
Four years ago, most executives would have said, "That's not for us. That's just for the operational teams in software." Now, that's an executive task as well.
Another recurring theme is how power and decision making are shifting in the organizations. Before, everyone had their silo, which they protected like territory. Now many executives realize, 'that's not fast enough', and 'that doesn't work anymore.' Decision-making moves into the teams that are doing the work. Customers are involved from the word go. These are huge behavioral changes in how we do things. And it all comes back to the culture and mindset.
As an executive, expect to apply cadence your own work. Expect to focus more on tangible results. And expect to focus more on creating an environment where you can get the right people together, with the right attitude. Those people will likely include your customers.
There's a huge commercial potential in the convergence of exponential technologies. You probably don't have all the expertise you need, though you may have hidden potential in your organization. Or look beyond your organization. Not much is known about how to do this, but there is a "pot of gold at the end of the rainbow "for companies that figure it out. More importantly, you can have a meaningful impact, for your customers, users, stakeholders, and themselves by making this transformation.
What were your personal A-Ha moments from the conference?
For me, the notion that the COVID vaccine was designed within 48 hours of having a sample of the virus in the lab for gene sequencing was just incredible. Presumably that happened in January 2020. The first vaccines in Switzerland were administered in December. The delay wasn't doing research. Turning a virus into a vaccine is now easy, but safety testing, approval and ramping up production to meet demand still take time. Wow.
My second a-ha moment came just after I woke up today (Sunday). I spent Saturday at the WAF taking intensive noted. The summary of the summary became the answers to the 4 questions that WAF President Hugo Lourenco asked me at the end of the day. Then we went to the Gala dinner. (Those awards spread so much joy and pride, even if your project isn't one selected for recognition). Before I woke the up the next morning, Steve Denning had sent me the AI-generated transcript of our Q&A.
Wow. I thought I was going to have to write this article from scratch. I could now have this text translated into my choice of languages. In fact, I think I will do that just for fun and attach the translations to this post. Let's see, French, German, Portuguese…. We are so close to having a real-time, Universal Translator, just like in Star Trek. Here is another round of convergence, staring us in the face.
How will that you affect your business? Or mine? The adventure continues… and as side effect, every company and organization will one day be agile from top to bottom.