Case Study: Finding the right job through focus, clarity and direction
04-05-2021
Learnings, Celebration, and a Call to Action at the World Agility Forum
26-09-2021
It is hard to find a new job these days, especially when you don't currently have one. It has gotten so easy to apply for a job, that each open position gets hundreds of applicants. We have been noticing job hunters who have been using the Personal Agility System to navigate their career changes. This includes finding a job (like Sarah or José), recovering from burnout (like Carina) or launching themselves as an independent (like Shweta or Hugo). Can we make their successes repeatable?
I am partnering with Adelina Stefan, the leading career coach, to better understand the problem. We believe we can enable people to find a new job and a better job faster! Would you like to help validate our beliefs and assumptions?
If you are a RAV-consultant, a RAV-client, or worry you could become a RAV-client soon, we'd like to interview you to understand the problem. If you are responsible for outplacement or social plans in HR, we'd like to talk to you too. We are looking for better ways to support people like you and people like your clients. Kindly reach out to me here to set up an interview. No selling, just a discussion about the challenge. Thanks!
Based on what we have learned up til now, we believe the challenge is as much about finding yourself and regaining motivation as it is about tuning your C.V. Here is what we have learned so far about the challenge.
The challenge (our understanding)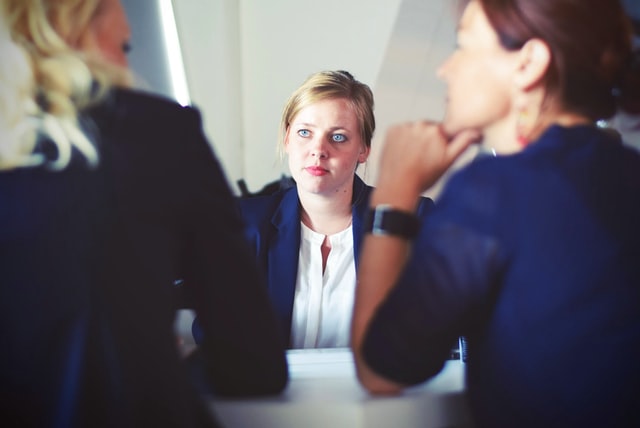 To even get the first interview, you have to look like you were born for the job. You will likely have to apply for many jobs before you even get that far. The filtering and selection processes are often highly automated, so it takes a lot of energy and perseverance to get to the stage that the company will have a serious conversation with you. Now, you have to shine. Once you are speaking to the people who can decide to hire you, you want them to think, "Yes, you're the one! We need you because you are the only person for this job."
We believe there is often a deeper challenge, a more personal challenge in finding a new job.
Losing your job can be very hard on your identity and self-esteem, especially when it is no fault of your own! Maybe you have been made redundant, maybe there are economic reasons, or perhaps you are caught up in a merger or restructuring. Before, your employment filled your day. You may have identified with the company and the work you did. You probably trusted the leaders of the company. You may feel betrayed. Your work filled your life with meaning, purpose and activity. You were connected to the world.
When you are suddenly unemployed, all that is gone, and quite possibly your income as well.
We believe job seekers need to find more than a job. Many need to find purpose and meaning in their lives again. They need to find sources of energy and connection. They need to find themselves, so they have strength and energy to find look for a job and can present themselves as a highly desirable candidate though the entire process.
Solution, version 0.1
What a job hunter really needs, is empathy.

Adelina Stefan, Career Counselor
We are encouraged by the people who have found themselves and a new challenge with the support of the Personal Agility System (PAS). When you learn PAS and become a Recognized Practitioner (PARP), we believe you enjoy many benefits:
As a PARP, you increase your chances of finding a job
You being a PARP benefits your future employer
As a PARP, you will be more successful in your future job applications
Increase your chances of finding a job
"As a PARP my vision of life changed: from a frustrated jobless, I became a highly motivated person thirsting for life, eager to uncover new opportunities and willing to change."

José Albuquerque
The Personal Agility System has been proven to enable people to re-energize themselves to find purpose and unleash their own energy and skills. A PARP can make themself into a highly desirable candidate. The PARP program gives people the support they need. And as the program becomes known, it will become a sign of excellence!
Benefit your future employer
"My Agile and Scrum training was really helpful to round up my profile and get me into a company that shares the same values and practices. I could not only talk about Agility but really apply it, which was a huge advantage!"

Sarah A. — Kanton Zurich
Agility is in high demand, especially outside of traditional software and IT roles. A PARP has a demonstrated ability to apply Agility to any context, not just in IT.
The skills of a PARP will prove valuable for nearly any employer. A PARP knows how to get things done, knows how to get the right things done, can help their team and stakeholders to solve complex problems, and can create alignment among customers, colleagues and stakeholders.
Be more successful in future job applications
Before I worked on my CV, I needed to work on myself

Sarah A. — Kanton Zurich
A PARP knows how build alignment and trust with a stakeholder. These skills are key when getting to the final interview. A PARP can figure out what really matters to their future employer and may even help thier future employer to figure it out right in the interview! A PARP can build trust. A PARP becomes the logical person to hire: The candidate who can be trusted and who understands the challenge at hand.
Problem and solution validation
We want to create a package so the job hunter can feel supported and be successful in the job hunt. We want to create a package that the RAV here in Switzerland can support. We haven't committed to doing this yet, but we'd like to talk to you to validate our beliefs and create and ideal product. Kindly reach out to me here to set up an interview. No selling, just discussion about the challenge. Thanks!