How much management is too much management?
08-12-2022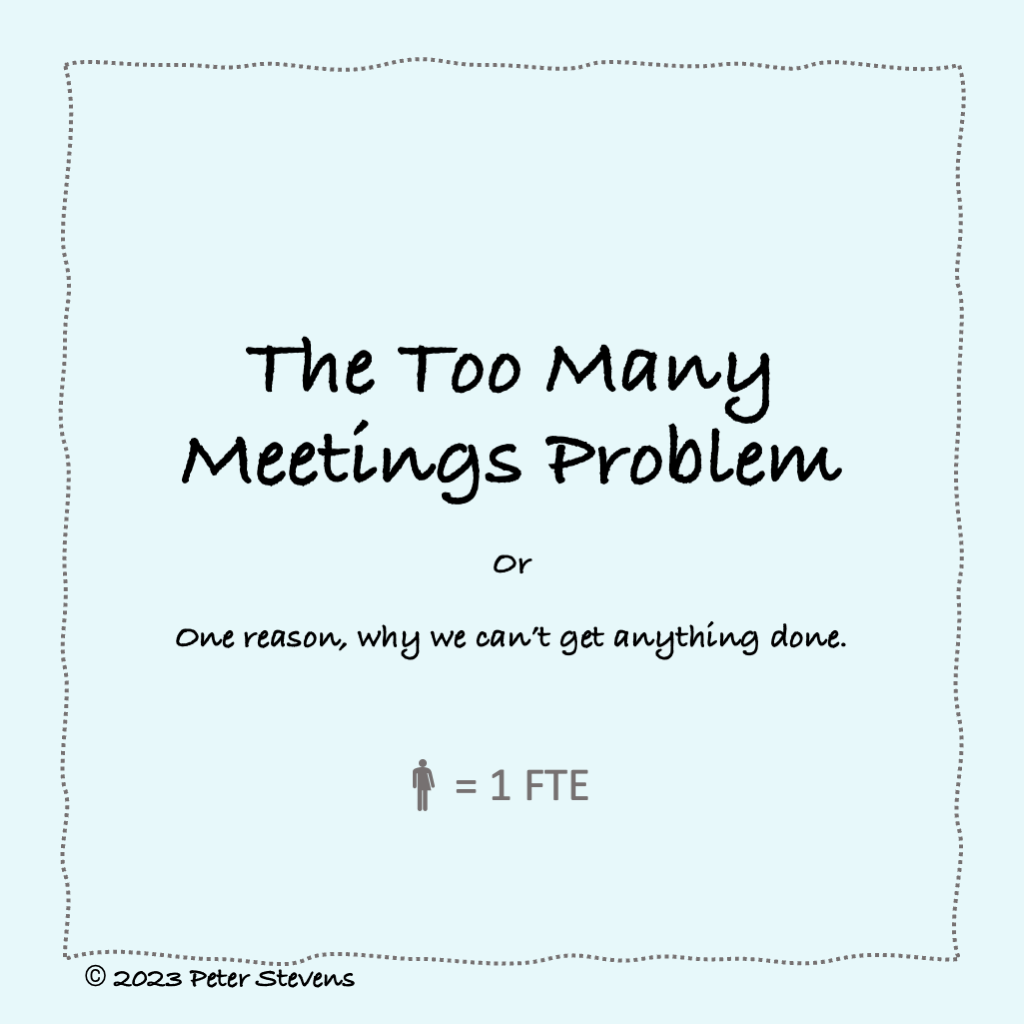 The Too Many Meetings Problem
01-03-2023
"Does Scrum actually work?" asks Willem-Jan Ageling in a post today on LinkedIn. I think the issue with Scrum is less the definition of Scrum and more the values and principles where Scrum is applied.

We forget that Scrum in its early days was about developers pushing back on management and saying, "give us some space. Tell us what you want, and leave us alone for 30 days, and we'll give you something that works by the end of those 30 days." This is the basis of what I call the "Sprint Contract."

Scrum gets blamed for problems that organizations don't want to fix.

Back then, the product owner was often a VP or SVP (as was my first Product Owner), and people debated whether the PO was even part of the team.

Today, a PO is often mistaken for a business analyst (see the SAFe definition) and stakeholders still don't want to respect the Sprint Contract.

If I were going to write about the Scrum Guide, I would ask, what if product owner got renamed to (chief?) product officer and was expected to hold the rank of vice president or higher in the organization?