Good Meetings FAQ
09-03-2023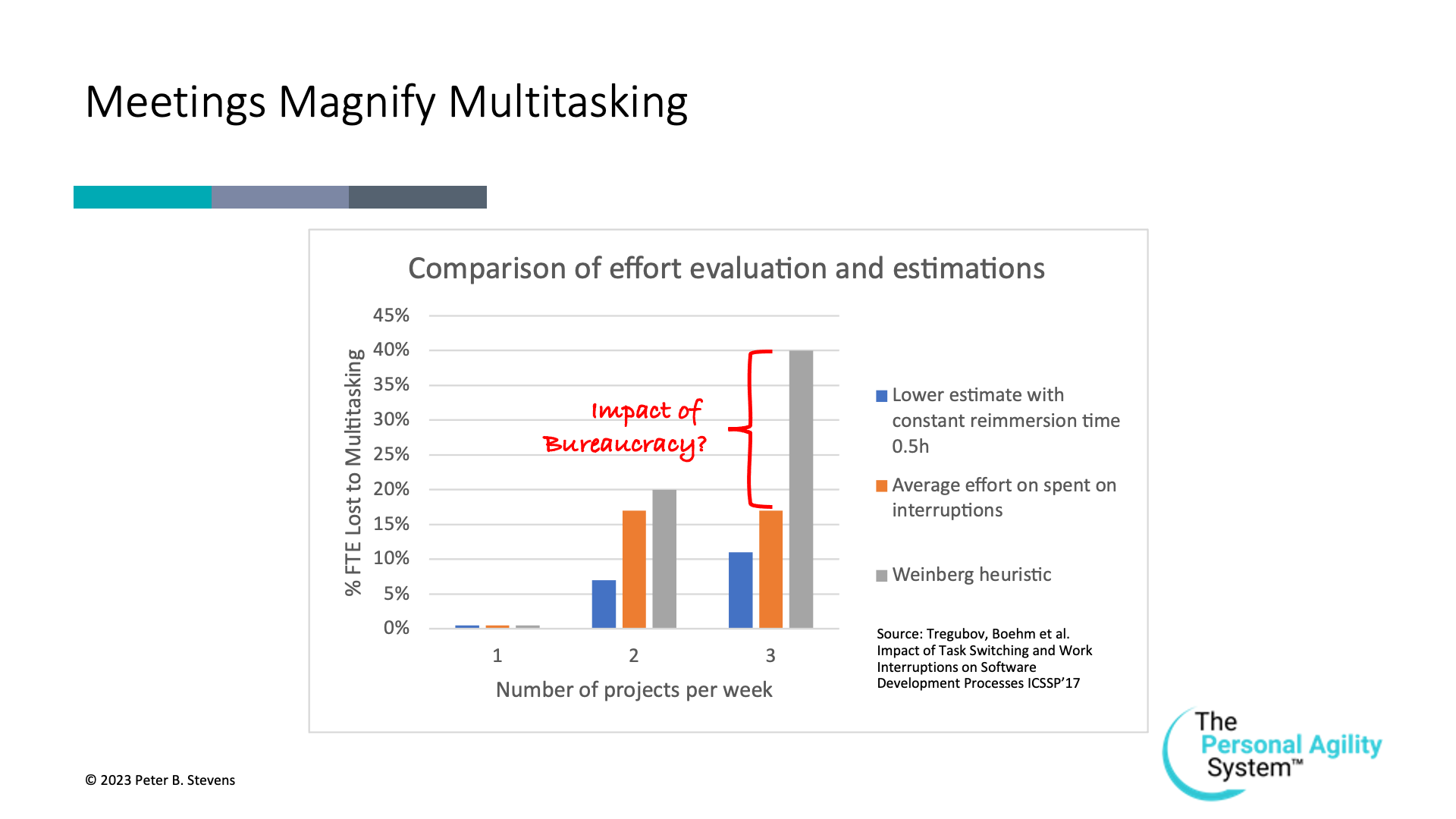 Meetings Magnify Multitasking
14-03-2023
Multitasking is evil because it kills your performance. Three reasons why, and three tips for dealing with it to be more efficient at work.
Multitasking is often cited as desirable, essential skill, especially for project managers, but it hurts your performance in many ways.
Intellectual Switching. If you have to drop what you are doing to do something else, you leave the previous tasks in an unfinished and possibly undefined state. It takes time to collect all threads and figure out where you were. It's also possible that you never come back to that task, in which case, the time was wasted.
Losing track of what is important. Each task switch happens for a reason, usually an appointment in your calendar or someone contacts you with something urgent (to them). What happened to that important objective that you were supposed to achieve this week?
Deciding what to do. Multitasking adds an additional task: Deciding which task to work on. This takes time as well, especially when you add stakeholders and coordination meetings to the mix. You can easily spend more time talking about which work to do than it takes to do the work.
As Maria Matarelli and I wrote in the Personal Agility book, the rule of thumb is that each additional task costs you 20% of total capacity. So not only are you spreading yourself more thinly, there is less of you available to get work done. By the time you are working on 5 projects in parallel, 75% is wasted on meetings and other overhead! You only have 25% of your capacity available, and on average only 5% is available to each of those tasks. It can take you nearly 6 months to accomplish what you could have done in a week!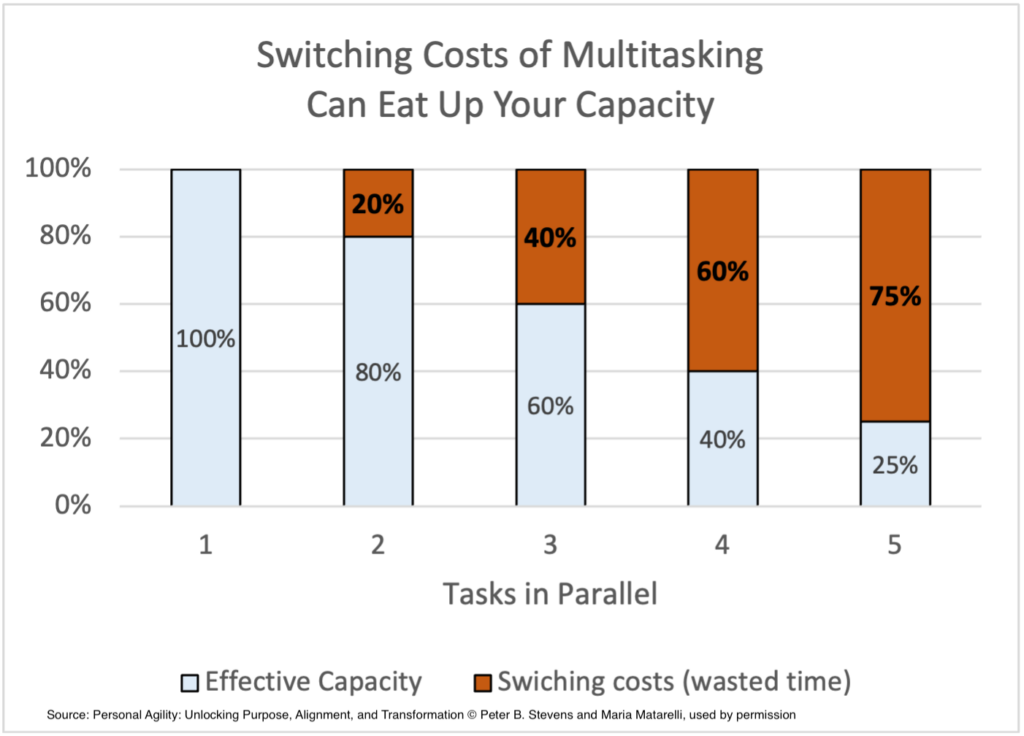 What can you do? Three suggestions:
Clarity of Purpose – Know what really matters to you, your company and clients. If your managers and stakeholders can align on priorities, it is easier to decide what to yes to and what to say no to.
Make it visible – Use a Priorities Map, a Task board or a Kanban board to make clear what you could work on and what you want to be working on now. Limiting your work in progress can be an effective tool. In addition, limiting the initiatives in progress (things that really matter) can be even more helpful.
Make it easy – Know what you want to achieve today. Make it easy to know what you want to come back to when you are distracted or interrupted. Place a sticky note someplace you will see it — like on your monitor, your bathroom mirror, your dashboard or your Moleskine — to get the nudge you need!
For me, the question "If I only get one thing done, what should it be?" is most helpful as I plan and go through day. What works for you? How do you keep multitasking under control?