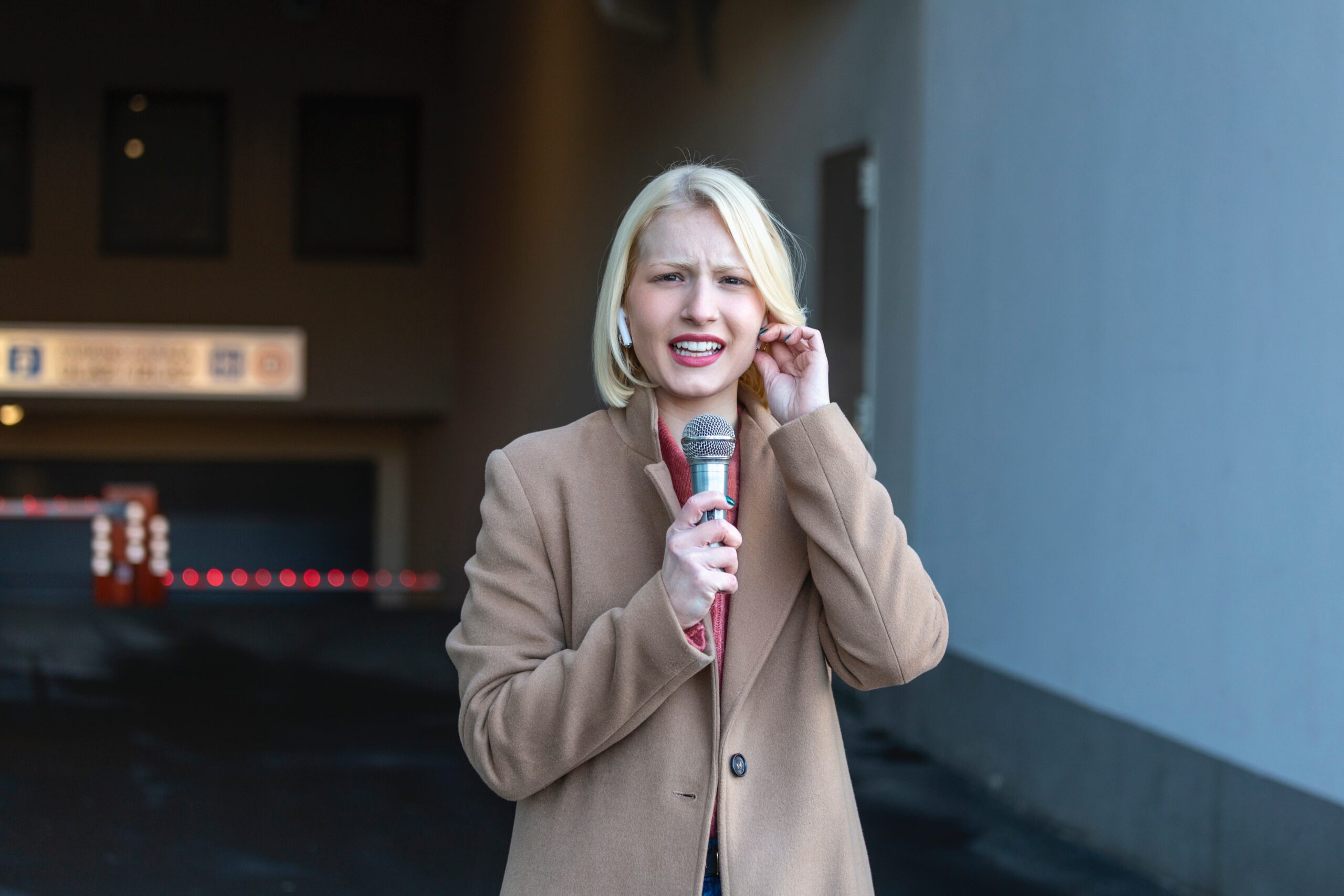 How to Write a Compelling Case Study
06-04-2023
Increase Company Productivity by 40%?
12-04-2023
Imagine your dream job… and that someone is looking for you to fill that role! Read on for nine factors that make it easier for your dream job to find you!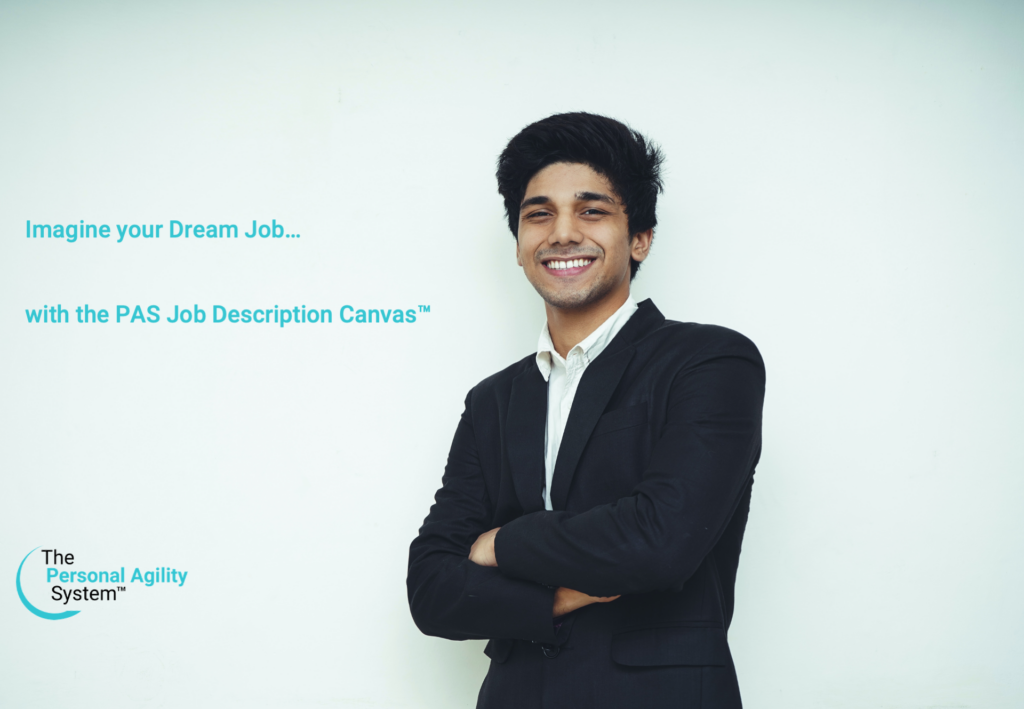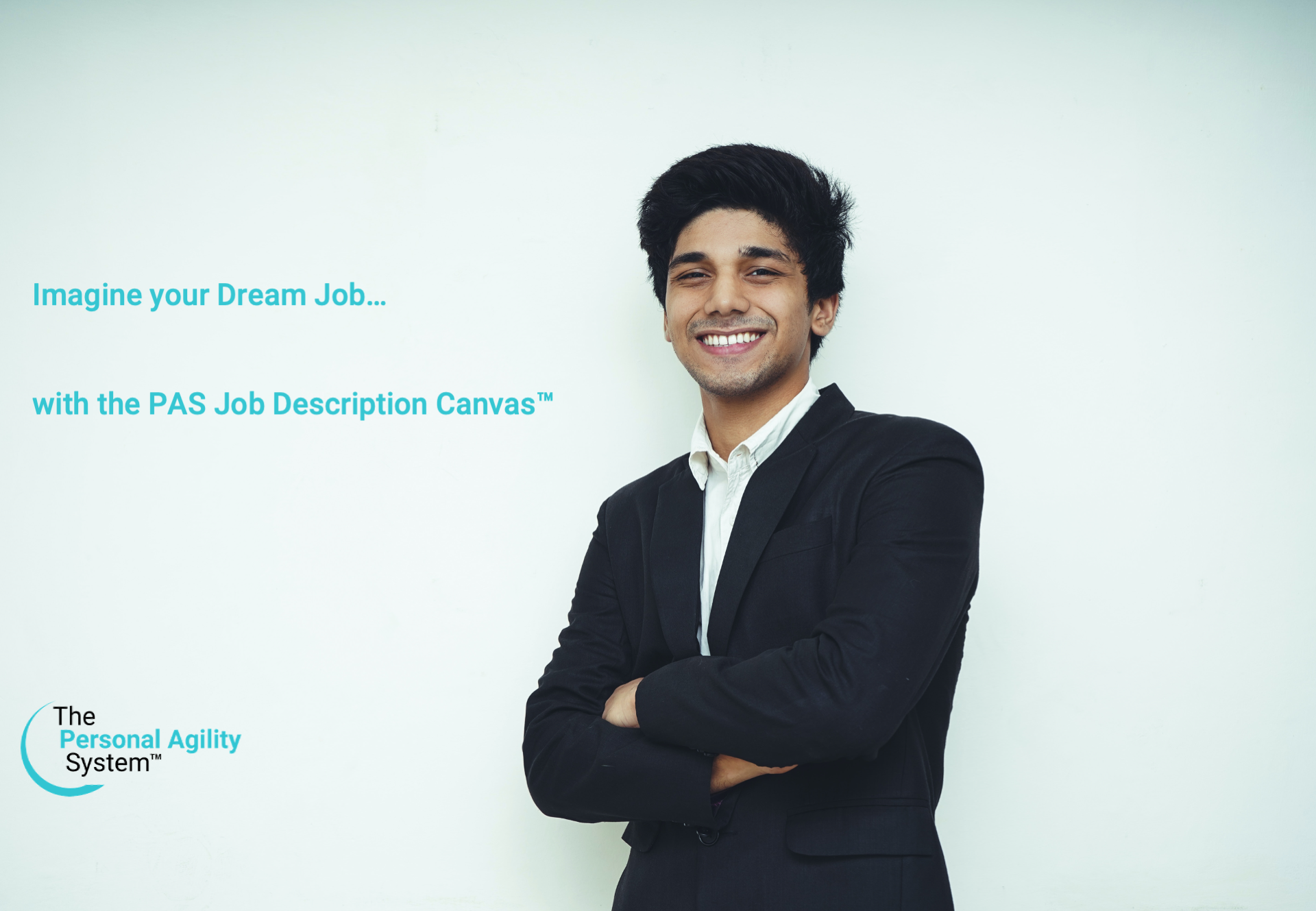 Job Title and One-Line Description: Clear and simple statement so people understand right away.
Why: What is the reason for having this role and what is the contribution to the overall success?
For Whom: Who do you provide service to? Who will benefit from your work?
Measures of Success: How will you know you are succeeding?
Supported by: Who else will support you (your team, your peers, others?)
Key Benefits: Why you? What special skills and experience do you bring to the job?
What? What do you expect to be part of the job?
What Not? What is excluded from this job?
What Else? What other important factors need highlighting?
BTW – this is basis for version two of the PAS Job Description Canvas! Compared to version one, the topics are mostly formulated as questions to serve as a better basis for thought and discussion.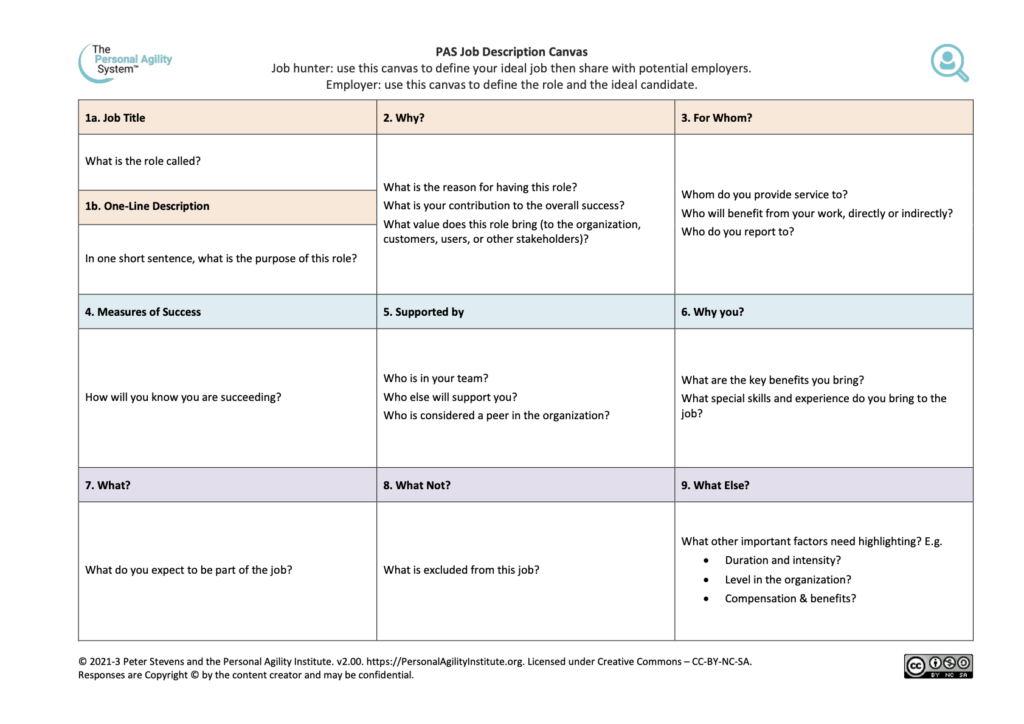 Unlike traditional job descriptions, which are more focused on tasks and responsibilities, the PAS Canvas focuses on the why and the who of the job. What should it contribute or achieve, and how does it interact with other stakeholders inside and outside the organization? How do you know, you are getting the results you need?
How to Use the PAS Job Description Study Canvas
It's pretty straightforward. Answer the questions. You will probably iterate on the answers until you have a version that is satisfying. Once you have a result you are satisfied with, you can use it to communicate with potential employers, even publish it on your LinkedIn profile as an attractor!
How I Use the PAS Job Description Study Canvas
I initially created the PAS Job Description Canvas to describe the role of Chief Agility Officer as proposed by Joe Justice. I wanted to find an assignment as CAO (and I got one too!). Stayed tuned for a description of the Scrum Master, Product Owner and Developer Roles using this canvas.
What is your dream job? Share yours and add a comment on LinkedIn!