How will you match "Tesla-Speed"?
13-11-2023
Discover how you can accelerate your business and a simple, four-step process to address the root-cause.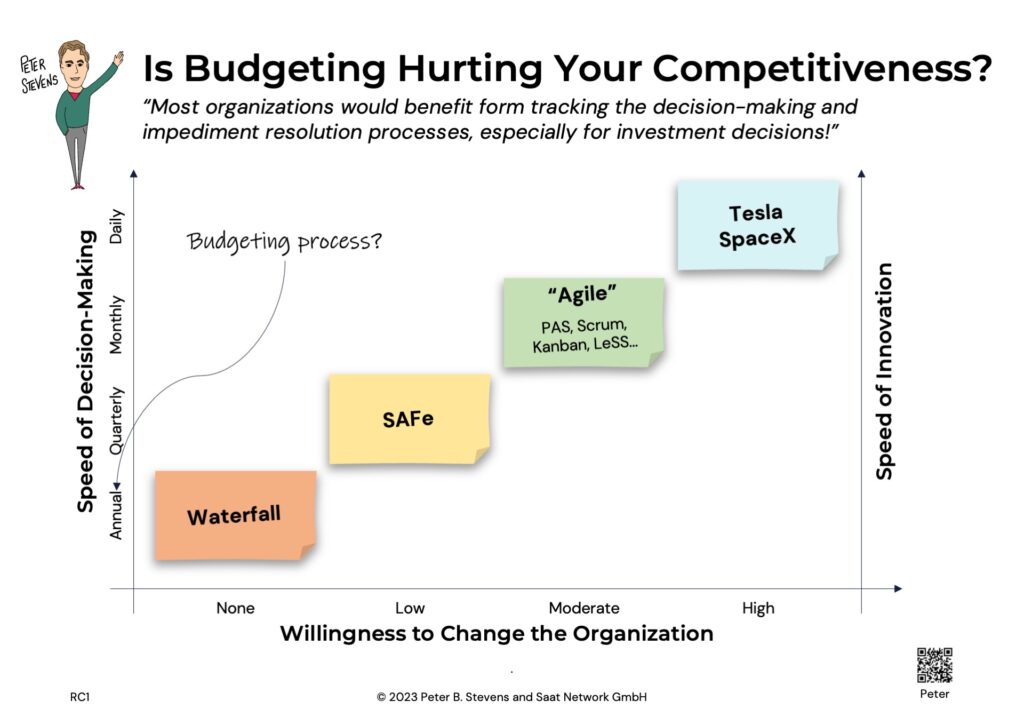 Learning from SpaceX
SpaceX wants to make humanity multi-planetary, but unless the cost of getting mass to orbit becomes much cheaper, this cannot happen. Their "limiting KPI" is cost/kilogram to get to orbit, as a launch company, lowering this KPI is their key measurable objective.
If you are in an industry impacted by SpaceX or Tesla, you are at risk. They are upending every industry they enter, e.g. automotive, energy production, distribution and storage, communications, space transportation… you name it!
The Competitive Advantage
They do this by innovating faster than everyone else, which they do by accelerating and distributing their ability to make informed decisions. Since the controversial first flight of its Starship rocket, SpaceX has made over 1,000 changes in just 6 months.
If you want to stay relevant, your speed of innovation needs to match the speed of innovation in the market or your fastest competitor. And if you want to upend the competition, start by accelerating your own speed of innovation.
Want to accelerate your organization? Reach out to me for a free consultation.
The Key Performance Indicator
Identifying your limiting KPI is the first step. Most larger companies today have annual (or longer) planning and budgeting cycles. Budgeting limits the speed of innovation, so it's a good place to start.
How Agility Helps
A key element of Agile frameworks is a high cadence. At the short end, Extreme Manufacturing suggests a weekly cadence. Scrum and most other Agile methods are somewhere between a week and month. Even SAFe has a quarterly cycle. The key benefit is to learn faster, change direction when needed, and still achieve long-term goals with the minimum effort possible.
Today, even Scrum appears to be slow compared to what SpaceX and Tesla are doing, so improvement never stops!
Four Steps to Accelerate Decision-Making
How to accelerate your company decision-making?
Form a small team, 5 people or less. Deciders and impediment fixers are part of the team.
Focus on the problem.
Visualize and measure the Limiting KPI, in this case, the decision-making and impediment-fixing process. Ideally this data is visible in near real-time without human intervention.
Then work to improve it. Make the process a bit faster and a bit more effective every day. In a few months, you will be amazed at the change!
What challenges has your organization faced in accelerating decision-making? Like, share, and comment, and follow me on LinkedIn for more. Or start accelerating your company with a free consultation!