Two Perspectives on What Really Matters
03-11-2023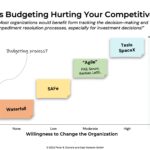 Is your budgeting process hurting you competitiveness?
14-11-2023
Tesla, SpaceX, and the other Elon Musk companies are widely recognized as the fastest innovators, which has turned them into the fastest growing, lowest cost, most profitable companies in their respective industries. How is this possible? How are you going to keep up? And can you apply their methods in your company?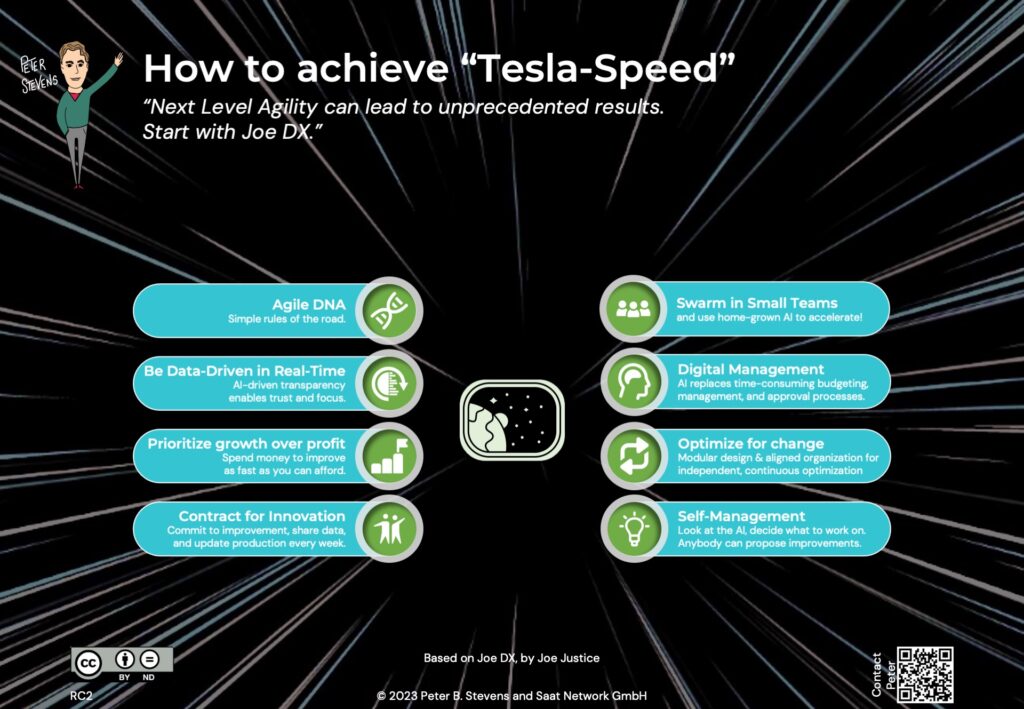 Joe Justice pioneered "Extreme Manufacturing" at Wikispeed and shared his ideas as a consultant to Tesla over a 10-year period. During the COVID shutdown, he went to work for Tesla and experienced first-hand how they do it. Thanks to his work, you can now apply these in your company.
It's all about focusing on outcomes, reducing lead times, and making small improvements to the outcome every day. It adds up to Next Level Agility, otherwise known as "Joe DX".
The main elements of Joe DX are:
Agile DNA – small teams with simple rules of the road. "We all eat the same food and use the same bathrooms."
Real-time, data driven ("Justice Board") – Transparency about the limiting KPI and the efforts to improve it enables both trust and focus, and it eliminates the need for managers.
Prioritize growth over profit – Spend money to improve as fast as you can afford to.
Contract for Innovation by committing to improvement, sharing data, and updating production to the latest designs weekly. Limit contracts to one page!
Swarm on Problems in Small Teams ("MobAI") – and use home-grown AI to accelerate everything, e.g. component design, prioritization, purchase approvals and quality control.
Digital self-management – AI-based tools support decision making, starting with how to use your time. Instant, data-driven approvals replace time-consuming budgeting and approval processes.
Optimize for change ("Extreme Manufacturing") – Engineering and manufacturing practices to reduce the cost and accelerate the pace of change.
Open Space Style Planning – every day you come to work, look at the AI, and decide what to work on. Anybody can propose new work items to improve the key KPIs.
Every employee goes to work with the question, "how can we improve the product in the next 12 hours?" That might mean speed up the manufacturing process by 1 second, shave off 1 gram of weight from a part, or even eliminate a part entirely! Every day the car is a little bit better.
Thanks to this approach, Tesla has been able to reduce their cost of production of a Model 3 by 30% since its introduction, while improving range, performance, and quality.
The only way to keep up is to innovate as fast as they do. Your company can do this! To find out more, follow me on LinkedIn as I post about these methods, or contact me for a free consultation!
© 2023 Peter Stevens