Becoming the invaluable Scrum Master
28-03-2023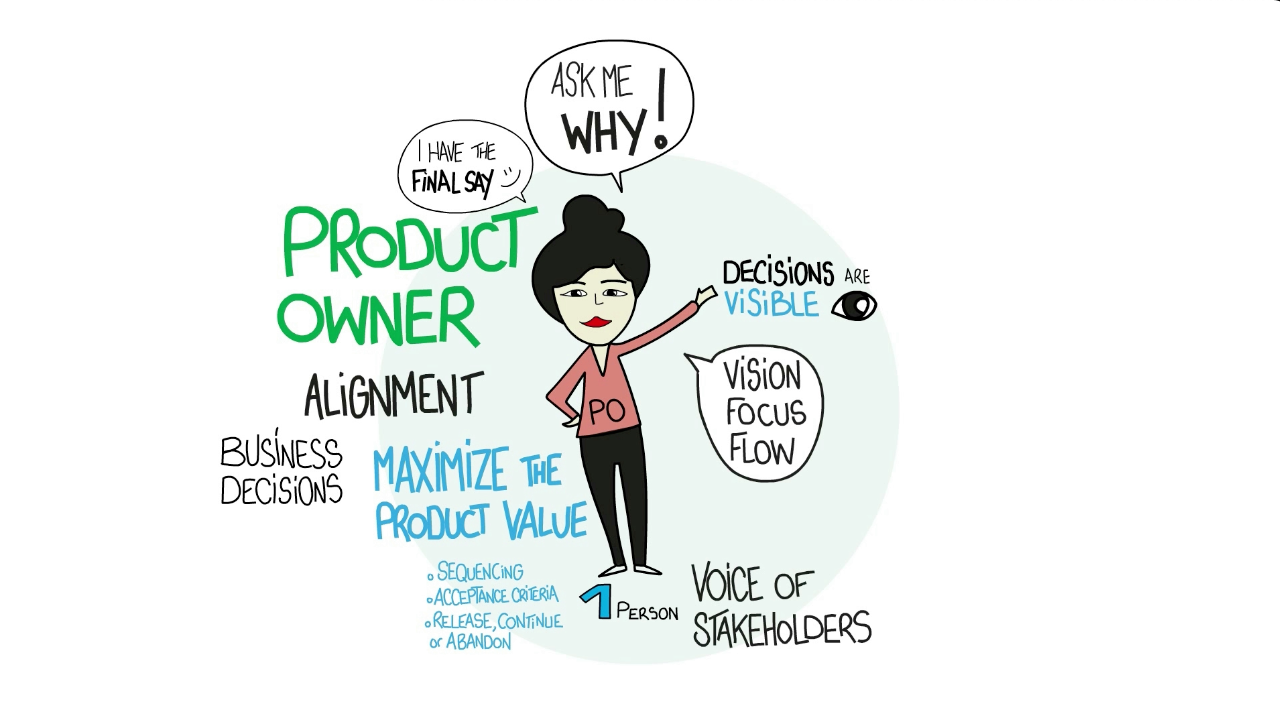 Product Owners can make decisions, can't they?
30-03-2023
Members of the Scrum Team, are you getting the respect you deserve? Read further to get more.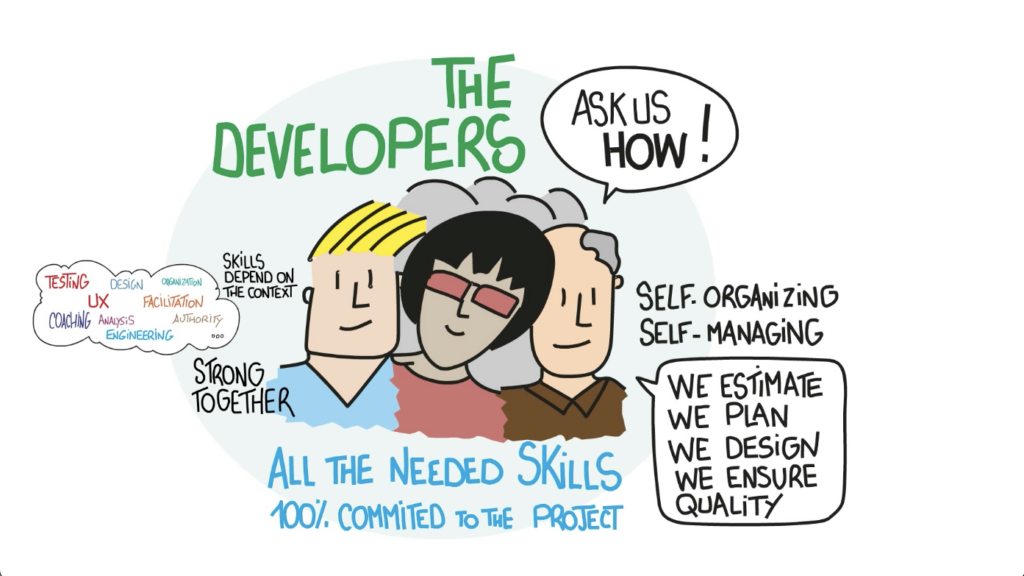 The name is a bit confusing because "Developer" could easily be mistaken for someone who write software. I would prefer simply to call them "Members" of the Scrum team. They create the product.
Have you noticed, most of the people at agile conferences are coaches, consultants, or managers… oh, and maybe vendors. Where are the people building the products? Where are the "Developers?"
Product development is problem-solving: figuring out what product to build, figuring how to build it, making it happen, ensuring that it really works, and ensuring that it really is valuable.
Scrum does not treat these as separate steps that can be delegation, but rather as one activity that requires collaboration among people with a combination of skills, knowledge, and authority.
The people who do create the product, regardless of what the product is and what their skill-set is, are called "Developers."
✅ From Inside the Scrum Team (find it on my profile)
Developers create the product increment. They solve the problem and deliver the solution. Together they have all the skills needed to create the increment. Even though no one individual can do everything, together they are strong.
The key question for developers is "How?" The developers are self-organizing and self-managing. They make the forecast, plan their work, design the solution, and ensure the quality of their work. They are professionals who care about results.
The Developers are dedicated 100% to the project. If they worked on more than one project at a time, commitment to results and accountability would not be possible.
The skills needed depend on the problem to solve. For software products, this often includes user experience, analysis, design, engineering, and testing, and may involve multiple different technologies.
✅ Four Questions for getting more respect in the development role.
Gaining respect can be as a simple as asking a powerful question. Anybody in the Scrum Team can ask a question; anybody can identify an impediment. You don't even have to wait until the retrospective.
Here are some questions to ask yourself and your fellow developers that can lead to a stronger role for Developers in your team:
How happy are we to be doing Scrum?
How well do we understand the big picture of what we are building and why?
How strong is our quality culture and how do we live that culture?
What dependencies get in our way?
A Scrum Team is a happy team. If you are not happy doing Scrum, that is a warning sign that something is amiss.
The remaining questions (you can surely think of more), will help you start a conversation about common pitfalls. Just asking the questions (and insisting on good answers) lead to a stronger role for Developers in your team.
For insight into how a Scrum team is intended to function, check out "Inside the Scrum Team!" It's a great basis to start conversations on with your team and organization!