Product Owners, do you have the necessary authority to do your job? What status in the company do you need to be able to make decisions about the product?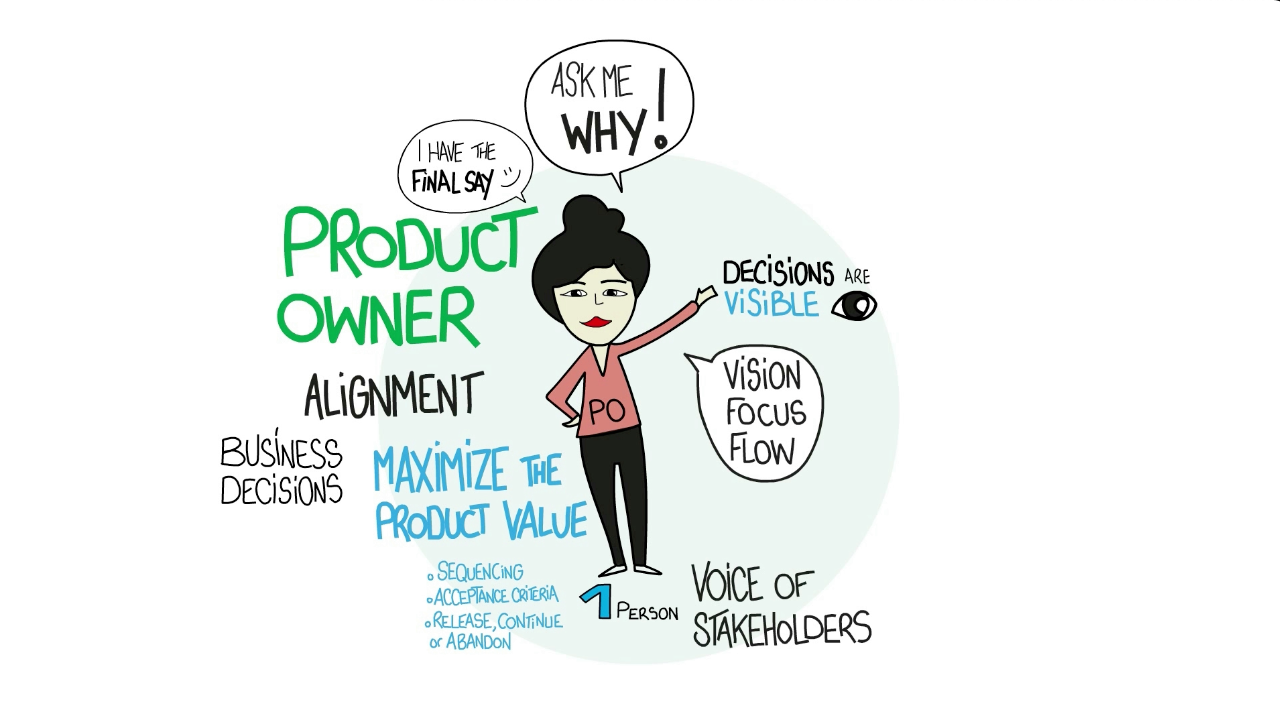 My first Product Owner was an executive for the client company. Although he was a demanding leader who could only show up once every three weeks for Sprint Review and Planning, he was as interested in a successful project as we were. When a decision was necessary, he made it and stood by it.
Today, Product Owners are much closer to their teams. Has that cost them the authority need to do their jobs?
✅ From Inside the Scrum Team
The product owner is accountable for maximizing the value of the product resulting from the work of the Scrum Team. Her key question is 'why?' It shows up frequently, both in her conversations with the stakeholders and with the rest of the team.
Stakeholders are tremendous sources of ideas, know-how, feedback, validation, and priorities, but can be noisy and slow in making decisions.
Scrum solves this problem by designating one person to make decisions about the product: The Product Owner. Her decisions are visible in the content and sequencing of the Product Backlog and in the increments produced every Sprint.
Those decisions include Sequencing, Acceptance criteria, Release or Abandon.
The Product Owner can decide what will be done first and can have final say both on the definition of acceptance criteria and whether an item is done.
Since each increment is really done, whether to release becomes a business decision. If the return on the investment will not be satisfactory, the Product Owner can pull the plug.
The Product Owner's primary focus is on achieving a good investment, i.e. the sponsor's money is well spent. She does this by having good conversations with stakeholders and getting good answers to the why-questions.
✅ Four Questions to reflect on your role as Product Owner
This is not about you. It is about effective decisions and alignment with user and customer needs and wants.
Who can decide on their own authority whether to cancel the development effort?
How much of your time is spent doing business analysis vs customer contact or market analysis?
How would you recognize new business opportunities as they arise?
If you wanted change direction to seize a market opportunity, who must be on board with the change?
If the answers are not satisfactory, what do you want to do about it? Maybe start a conversation with your Scrum Master.
Your thoughts: What equivalent status does a Product Owner need to be accorded the decision-making authority in the Scrum Guide?
P.S. For an insight into how a Scrum team is intended to function, check out "Inside the Scrum Team!" You'll also find it on my LinkedIn profile. It's a great basis to start a conversation on improving your team, your organization, and your results.