In Search of the Missing Retrospective
14-07-2023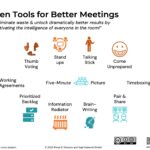 Ten Tools for Better Meetings
09-08-2023
Thanks to fellow Certified Scrum Trainers Bill Li and Roger Chou, PhD, over a billion people can now learn the essentials of Scrum from Inside the Scrum Team. They have prepared both Traditional and Simplified Chinese translations, currently available as subtitles. Watch it now!
For best viewing, watch it at https://bit.ly/insideScrum (no advertising!) or watch it directly on Youtube. To view the Chinese subtitles, just activate CC (closed captioning), then choose which version in the settings (⚙). Shortly, Bill and Roger will also publish it on Wechat so it will be accessible to the entire Chinese population!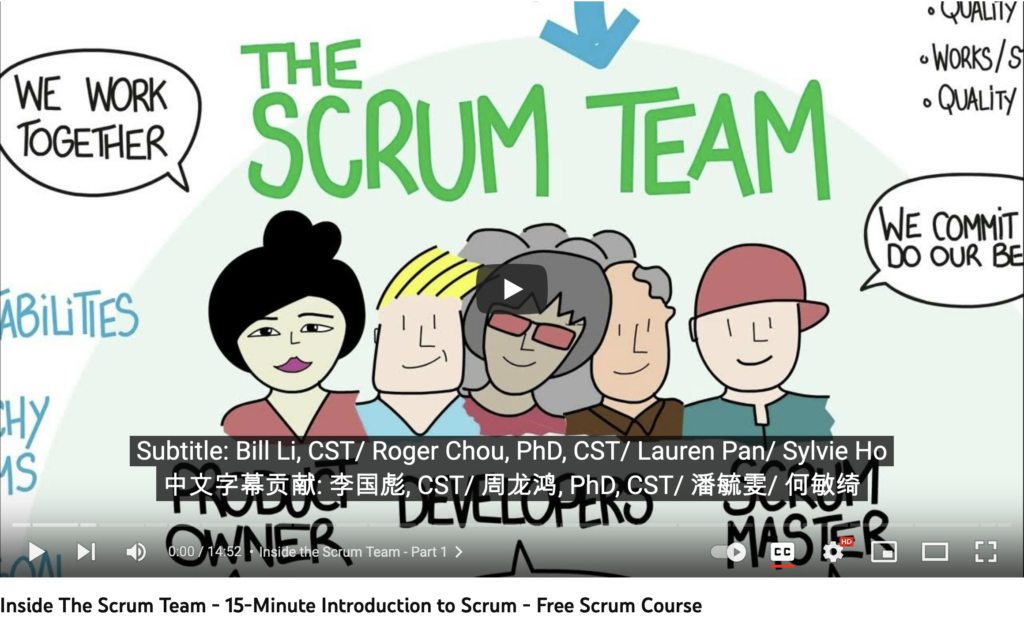 Would you like to make Inside The Scrum Team available to your native language? The easiest way is to create subtitles. ChatPGT will take you 90% of the way! You can even create your own soundtrack! Either way, I'll be happy to support you. To get started, download the ITST Translation Pack from Scrum Ambassadors.org.