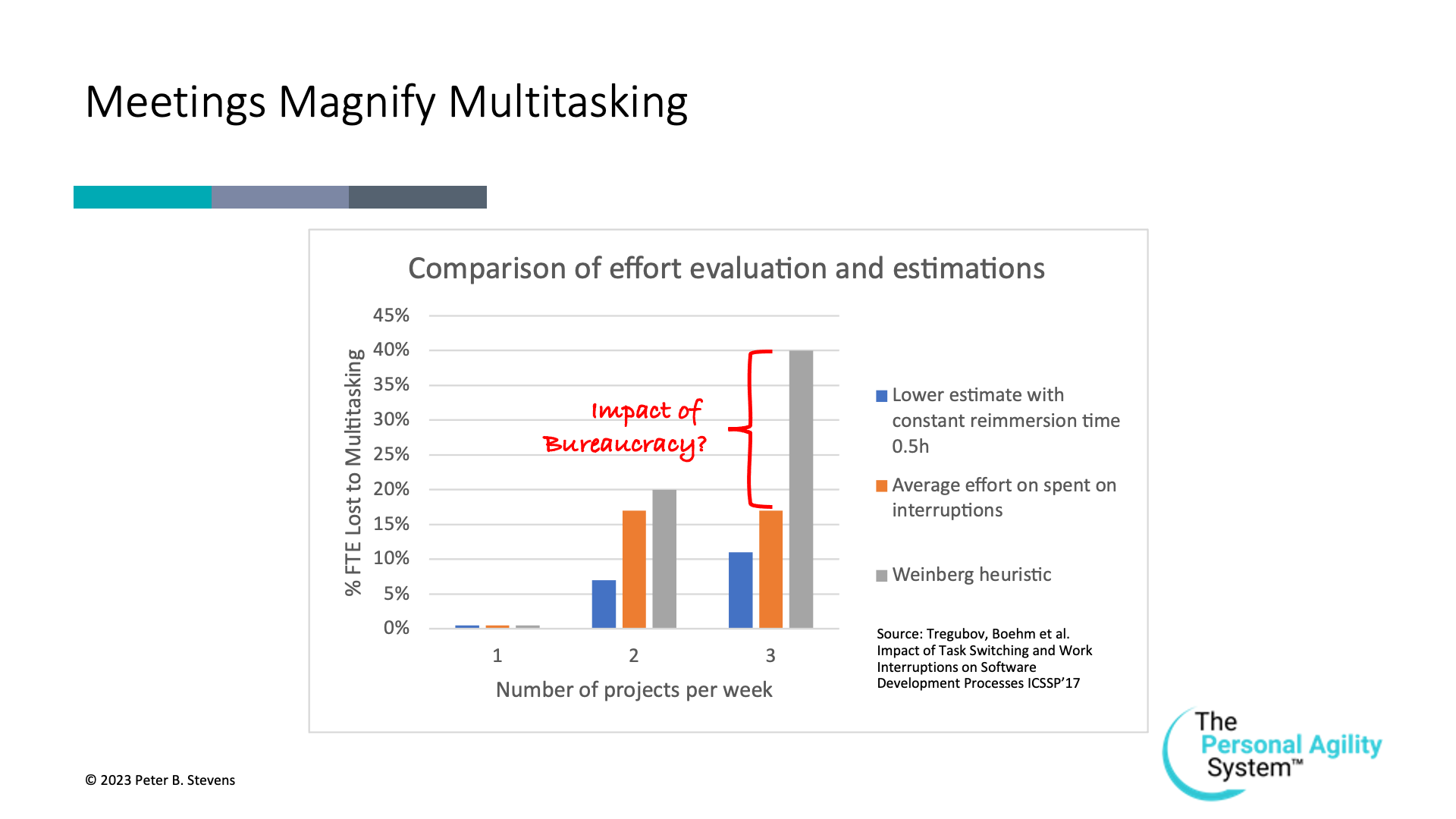 Meetings Magnify Multitasking
14-03-2023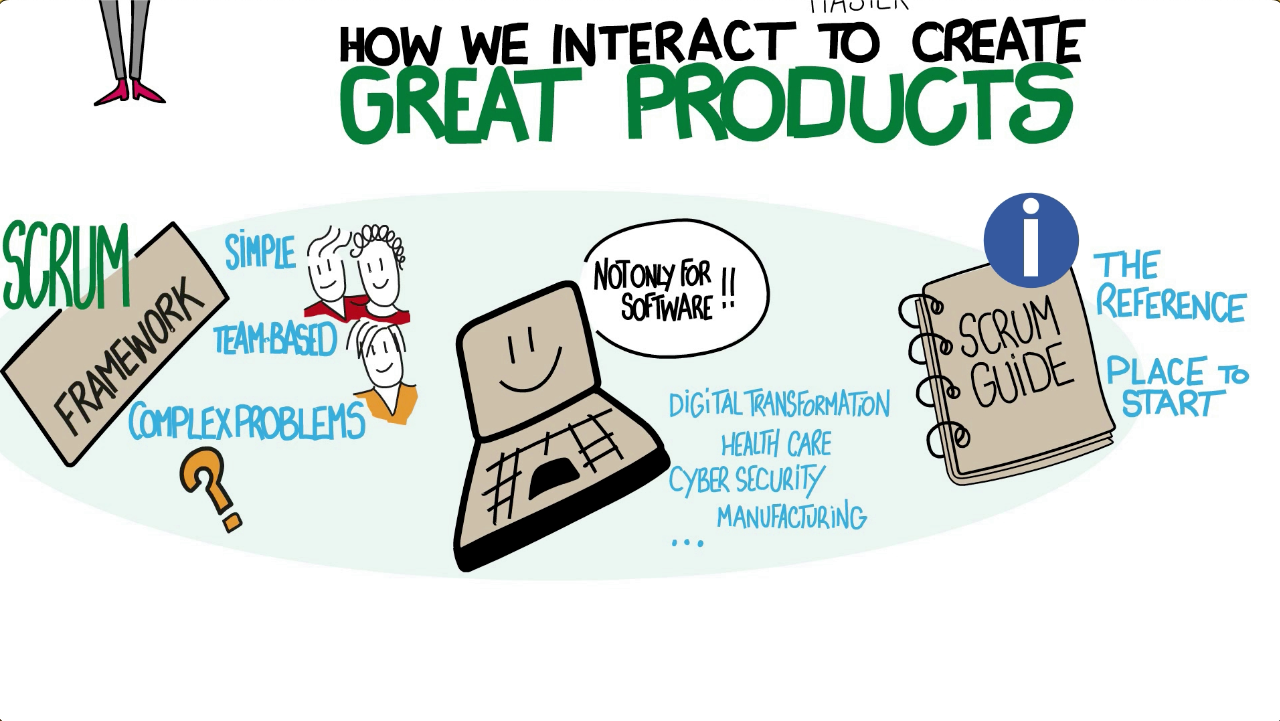 Make Scrum Work For You!
27-03-2023
…in one week!

Here is five step process to get your dependencies out of the way, so you can move forward, faster.
✅ Day 1: Make the work visible.
Use real cards, virtual cards, sticky notes in a place you can see them!
You can start by yourself. You don't need to convince anyone else to start improving.
Have a column for each step on the way to "done." Make it clear what you can work on and what is waiting. Create a card for each item in your pipeline.
Prioritize the work by sorting the cards in each column. The topmost card represents the most important task. The rightmost column represents the state closest to "done."
✅ Day 2: Be clear on your priorities.
Identify what really matters. This may come from OKRs, your MBO's, or your personal goals. etc.
Connect your tasks with your priorities, then sort items by priority within each column. Why should a low priority item wait on a higher priority item?
Finishing things is usually more important than starting things, work from the topmost card in the rightmost column.
✅ Day 3: Ask yourself: Who can help?
The things you are waiting on are not usually under your control, but may be subject to influence. How can you better involve these individuals, teams, or companies to collaborate with you?
Dependencies are often about missing skills, knowledge, or authority. How can you ensure your team has what it needs to move forward? A good answer may entail cross-team or even cross-company collaboration. It may also entail delegating authority or tighter collaboration with management and stakeholders.
✅ Day 4: Clear dependencies before you start.
If you are waiting on a delivery, make that delivery a prerequisite to starting work. Maybe an off-the-shelf or in-the-basement component is good enough to get started.
Depending on your situation, maybe you can mock-up the expected behavior with a test suite or a place holder. For example, project WIKISPEED: "The first iteration of the parking brake was just a box to represent the space needed by the handle. Interior design could proceed."
✅ Day 5: Share your approach… and work more as a team!
Show colleagues what you are doing and where you are stuck. Ask for help, and offer to help them get started.
At this point, you might also discuss whether one board for the whole team would be helpful. You could walk the board together, identify where you are stuck, and collaborate with each other on getting unstuck.
✅ What else could you do?
I'd love to hear your ideas and approaches! How would you deal with dependencies? Kindly leave a comment on my LinkedIn post.