This question appeared recently on a private mailing list for agile trainers and coaches and was met by some skepticism as to whether there would be any actual examples. I was surprised, because coaching played a key role in many of our case studies, especially the most transformational stories, like Sharon's and Ben's.
One of our key goals is to make the successes of The Personal Agility System repeatable. To our surprise, Maria and I noticed that we had not discussed the coaching aspect in Ben's story. So we set out to fix that. Here is what Ben Sever had to say about the role of coaching in his company's transformation.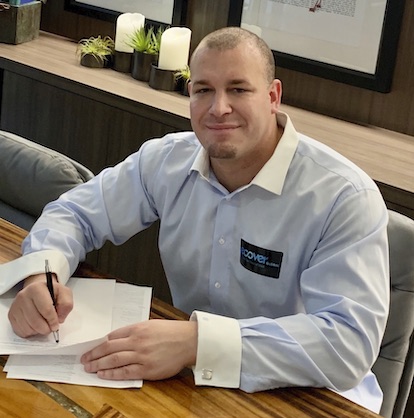 "Coaching had a profound impact and was an essential element of our success."

Ben Sever
"I believe It's imperative for a leadership team to have a coach. It is a great way to strengthen accountability in the team. Thanks to our coach, people spoke up more authentically. Although we had worked together for years and I thought I knew them, I learned things I never knew about my leadership team and we as a team grew together."
"Having a coach maximizes the output by keeping the conversation on topic and facilitating true collaboration. There is something in the visualization and simplification that makes complex new projects seem simpler and more doable. We could see that exponential improvement didn't need exponential effort. The essential service of a coach is to ask the right questions. When the coach has experience with leaders in similar situations, their authenticity and relatability help maximize insights. Our coach ensured that our conversations covered what really mattered and created an environment where deep thinking was possible. We were able to generate new insights and genuine answers."
Lyssa Adkins says that a good coach needs both heart and backbone. Heart is about compassion for the client; backbone is about asking questions about inconvenient truths when the time comes. If you are looking for transformational change, that is to be somebody different than who you are today, then Personal Agility can help you: with a coach, you will probably be even more awesome even faster.