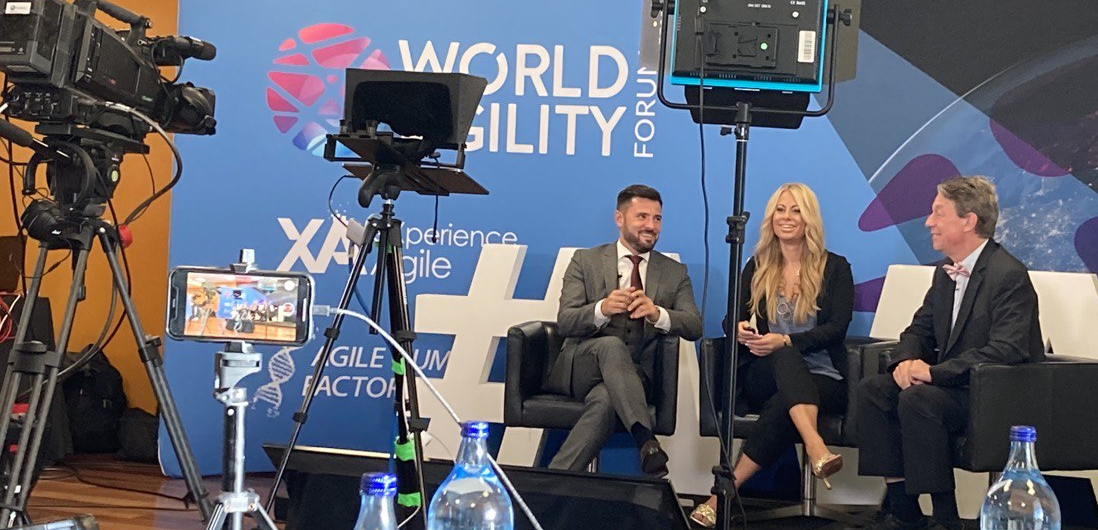 Beyond the Hero – Day 2 at the World Agility Forum
29-09-2021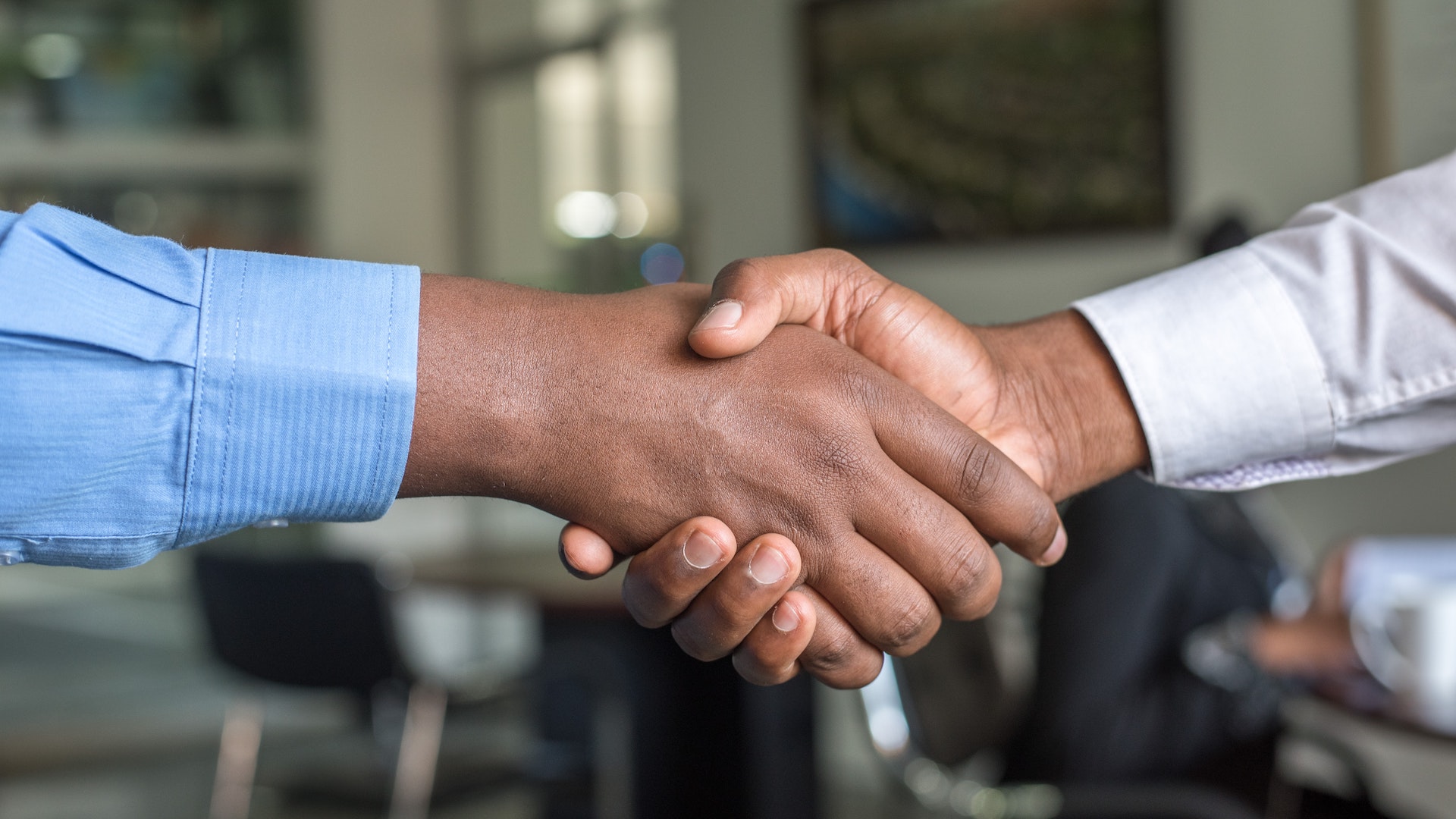 Introducing the Agile Contract Manifesto
21-01-2022

Convergence and exponential performance improvement are disrupting businesses everywhere. Whole companies need to reinvent themselves to respond to the challenge. Agile transformation is a response to this challenge. This calls for new role, the Chief Agility Officer.
This is an executive-level challenge.
Last Fall, Joe Justice and I led our second workshop on Executive-Led Agile Transformation. Joe pioneered Extreme Manufacturing at Project WIKISPEED and then went on to work with the top leadership of companies like Bosch, Toyota, and Tesla. He can cite numerous examples of genuine business agility. For example, Bosch was able to develop a park distance control for locomotives in just 5 weeks – from idea to ready for sale! Another division of Bosch created an automated COVID19 tester in just 7 weeks. And Tesla can push out more updates to any of their models than my current car has gotten since it came off the assembly line.
"An Agile Transformation restructures the company to optimize for speed and value production."

– Joe Justice
Joe proposed the role of Chief Agility Officer to lead the restructuring of the company to dramatically increase its ability to create new products and services and bring them to market. The key is enabling the company to deliver value to the customer, sooner.
"The Chief Agility Officer is accountable."

— Peter Stevens
The experiences shared by top companies at the World Agility Forum demonstrate that this transformation is as much cultural as structural. The CAO is not just leading a restructuring project, but also guiding and shepherding a cultural transformation. An agile transformation encompasses process, structure, and culture.
What exactly does a CAO do? Let's look at the job description.
Job Description of the Chief Agility Officer
One Line Summary
The CAO ensures the organization can rapidly and reliably generate value in the face of unknown and changing conditions.
Accountabilities
The purpose of an agile transformation is to enable the company to innovate more effectively and produce tangible results sooner.
The CAO is accountable for:
Alignment: Ensure that goals, values, and priorities are visible, understood and supported
Responsiveness: Ensure that both opportunities and impediments to success are quickly recognized and addressed
Culture: Ensure the culture is conducive to focus, fast learning, a rapid flow of information, and the ability to produce tangible results quickly
Process and Structure: Ensure that organizational structure and workflow support effective and efficient collaboration
Accountable to
The CAO is a member of and accountable to the Executive Committee (or whichever organ defines and implements strategy for the organization).
Measurements of Success
The objective measures of success are related cycle time and cycle efficiency. How long does it take to bring a bring a product to market? The cultural aspects are harder measure. You know it when you see it. You will see success in:
Time to market from idea to ready for sale or use
Responsiveness -Time to recognize and remove impediments to producing value. Results produced in cadence.
Confidence – goals and objective are visible, understood. People are doing the right thing.
Culture Lack of pointless conflict or resistance, especially in the Executive Committee
The agile voyage is never finished. There is no "mission accomplished, and we can all go home". High performance requires active guidance, so the role is likely a permanent function.
Constituencies (provides service to)
The CAO is a leader who provides service to the organization, in particular to the Executive Committee and the Board of Directors. The CAO provides guidance and support for the work of Impediment Removal Teams, Agile Transition Teams, Functional Leadership, Product Leadership and Agile Leadership Roles.
Supported by
Lasting change cannot be implemented in isolation. The CAO is supported by the Executive Committee, who defines strategy and direction, reacts promptly, offers authoritative answers and decisions, removes obstacles, and manages outside stakeholders.
Operational teams and roles provide similar services as the CAO within their scope. These often carry names like Impediments Removal Teams, Agile Transition Teams, Scrum of Scrum Teams, Release Train Engineers, Agile Coaches and Scrum Masters.
The organization may need support from external coaches and trainers during the initial transition.
Qualifications and Skills
The CAO needs:
Experience in a senior leadership role, e.g. in a Board of Directors, Managing Board, or Regional Leadership Team.
Deep knowledge of agile, lean, coaching, facilitation, and related methodologies, include their values, principles, practices
Ability to listen and learn effectively in complex situations
Ability to apply communication skills in high-stakes situations to facilitate optimal outcomes
Duties and Responsibilities
A CAO has the necessary authority to deliver on their accountabilities. The CAO:
Ensures clarity, alignment, and communication
Facilitates workshops, retreats, and meetings for the Executive Board and/or Board of Directors
Creates focus on tangible results
Creates focus on those results sooner.
Coaches board members individually or collectively
Creates transparency on the company's performance
Ensures impediments and opportunities are addressed quickly at the appropriate level
Supports integration of companies acquired through mergers or acquisition
The CAO does not impose process or make decisions for their constituents.
Engagement Level
This is normally a full-time position but may be less than full time for small organizations. It may be a temporary assignment in the context of launching a transformation. But guiding the culture is an ongoing affair, not a project, so the function is likely to be permanent.
Why Chief Agility Officer?
Why the name Chief Agility Officer? When my appointment at Vivior was announced, some people raised objections to the title.
Isn't this just a coaching role? Obviously coaching skills are very important to the CAO role. I would argue, coaching skills are important in any leadership role today.
How can you call yourself a chief in an agile context? When Howard Sublett become the Chief Product Owner of the Scrum Alliance, there were a lot of intense discussions in the Scrum community. Some frameworks use the term, others do not. Was the Scrum Alliance favoring one over another? Scrum itself does not have any chief roles. Having a chief implies that there are subordinates; chiefs get to make decisions while subordinates do not. This often encourages compliance while discouraging creativity, engagement, and independent thought.
When I took on my assignment at Vivior, I asked for CAO as job title for three reasons:
Clarity – Board Members and the Leadership Team recognized that I had a seat at the executive table
Commitment – I am part of the team, not as some outsider.
Responsibility – I am accountable for results, not just here to help out.
I had one other reason. MBA's are often aspiring business leaders. I have attempted to teach Scrum and Agility to future business leaders who have just completed or are about to complete an MBA from Europe's finest business schools. The personal vision of becoming a coach just did not resonate. I believe that the applying agility will have a huge impact on the success of future companies and on the survival of today's companies. The CAO role is role for future leaders to aspire to. Giving it the name CAO gives the job the respect it deserves.